High-level internet governance exchange on data governance
25 Nov 2019 11:00h - 12:40h
Event report
[Read more session reports and updates from the 14th Internet Governance Forum]
This two-phased high-level panel focused on how the trust in the global Internet can be enhanced, and how the role of data can be used for fostering growth and development all over the world.
Panel IA discussed data use and data sovereignty, its chances, challenges, trade-offs, and what can be done about it.
Many of the globally operating digital services that the world is relying on today are based on machine-generated data, and more importantly, human-generated data which encompass location, medical, or behavioural data, noted Ms Stephanie Czerny (DLD Media GmbH, Managing Director). This reliance on data requires appropriate regulations. According to Ms Nadia Calvino (Minister for Economy, Spain), self-regulation is not enough, and there is a worldwide need to find a way to regulate things in a coherent manner, in the quest to build global standards. The General Data Protection Regulation (GDPR), for example, has become some sort of a standard the world over, a practice that bears positive development in helping to have uniformity in the way data is handled.
Proper data governance also means that individuals are involved in the way their personal data is being used, noted Ms Makiko Yamada (Vice-Minister for Internal Affairs and Communication, Japan). In Japan, a framework called personal trust bank allows individuals to store and manage their personal data. Data security, data integrity, and trust are key areas of concern for end-users. As Mr Ebrima Sillah (Minister for ICT, Gambia) stressed, it is extremely important to lay foundations through policy and legislation, to ensure that data is being used in good faith by governments, the private sector, and other actors.
Data is a valuable resource, needed for social and economic development. Due to this value, no company or nation should own data on an individual, argued Ms Simone Menne (BMW, Deutsche Post AG, Johnson Controls International). The misuse of data by individuals, companies, or nations should be treated like any other crime against mankind and must be punished.
Mr Vint Cerf (Google AI, Vice President and Chief Internet Evangelist) had a slightly different view: not all data should necessarily be owned. Some of the most valuable data in the world is public data, shared data that advances scientific knowledge, and helps decision and policy-making processes. Even if data is not owned, it is important to have integrity and understand the providence of data. Cerf recommended developing ontologies that help describe the kind of data that was being dealt with – whether personal or protected.
Panel IB discussed data-driven business models, such as Industry 4.0, new business models based on artificial intelligence (AI), cloud services and platforms, and the kind of framework/regime that is needed.
Data is the engine that drives many digital businesses. The taxi-hailing app business model, for example, is strongly reliant on data. As explained by Mr Martin Villig (Bolt, Founder), data is vital in monitoring their model to determine pricing, targeted marketing campaigns, and the estimated time of arrival (ETA). However, companies sometimes struggle with data quality, even when it comes to internal data. AI could help ensure that the data collected could be trusted, noted Ms Carina Rollig (Webdata Solutions, Founder & CEO).
For some, however, data is not the new oil. According to Mr Henri Verdier (Ambassador for Digital Affairs, France), data is an infinite resource, that could be used, and used to create more data as opposed to less. One could only create value when they use data to build something.
The multiple uses of data also make it vulnerable. Therefore, cybersecurity needs to be taken care of carefully. Possible measures outlined by Mr Dirk Abendroth (Continental AG, CTO) include data classification and qualification, determining case uses, and ensuring that data is not misused. All in all, building more trust for data-based services is key.
Data protection regulatory frameworks are essential in ensuring trust. It is important for such frameworks not only to acknowledge data privacy as a basic right of every citizen, but also to guarantee the protection of user data, noted Mr Johnny G. Plate (Minister of Communication and Informatics, Indonesia).
By Bonface Witaba
Related topics
Related event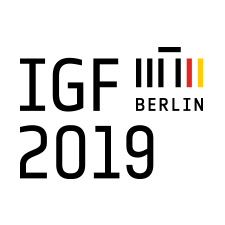 Related processes