General assembly of the internet governance forum support association (IGFSA)
28 Nov 2019 13:15h - 14:30h
Event report
[Read more session reports and updates from the 14th Internet Governance Forum]
The General Assembly of the Internet Governance Forum Support Association (IGFSA) commenced with a minute of silence for the Internet Corporation for Assigned Names and Numbers' (ICANN) late senior advisor, Dr Tarek Kamel, who passed away in October. The chair noted that the executive committee of the IGFSA appointed Mr Nigel Hickson to finish Dr Kamel's term.
During the General Assembly, an election was held for two seats on the Executive Committee. Three candidates, including two incumbents: Mr Markus Kummer (Chair of the Executive Committee, IGFSA) and Mr Eduardo Santoyo (Member of the Executive Committee) ran in the election. Kummer and Santoyo won their seats with thirty-three votes and twenty-seven votes, respectively.
The financing of the IGFSA was extensively discussed by the participants. The chair noted that ICANN and the Numbers Resource have been two solid funders of the IGFSA, each contributing US$50 000 to the organisation. Furthermore, Google's contribution of US$20 000 helped the IGF realise the live transcription feature throughout the conference. A member from the dynamic coalition of persons with disability thanked the company and the IGFSA for their efforts to increase accessibility at the IGF.
The members of the committee discussed whether to change the current system to request funding. Currently, the IGFSA does not require National and Regional Initiatives (NRIs) to justify their spending in a detailed way. A few members suggested that requesting more information on the detailed use of funding makes the finance of IGFSA more transparent, as well as allowing the organisation to record and assess the best practices of NRIs. A representative of the Armenian IGF said that most of the funding is spent on event logistics (meeting rooms, catering, etc.), and that she did not think that that type of information would help the secretariat grapple with the best practices at either the national or regional level. Mr Edmon Chung (Member of the Executive Committee, IGFSA) stressed that the collaboration between the IGFSA and NRIs can be enhanced through communications on the experiences and best practices of events hosted by the NRIs, not necessarily through the paperwork to request funding.
Fundraising has been a long-standing challenge for the IGFSA. Several participants suggested the use of social media and platforms for crowdfunding. To amplify the visibility of the NRIs' activities, it was suggested that the secretariat re-shares the contents uploaded by the NRIs social media accounts. This increased exposure to the public could lead to potential new donors, as well as catch the eye of their longtime donors. The General Assembly concluded with the promise to implement the ideas discussed during the assembly into practice.
By Nagisa Miyachi
Related topics
Related event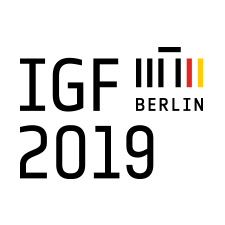 Related processes