The future of artificial intelligence and sustainable development
28 Nov 2019 10:45h - 11:45h
Event report
[Read more session reports and updates from the 14th Internet Governance Forum]
Artificial intelligence (AI) provides a wide range of new opportunities to achieve the sustainable development goals (SDGs) by 2030. However, the developing world is struggling to embrace the benefits of such opportunities due to inadequate infrastructure and capacity, as well as limited access to technology. The panellists discussed ongoing and future efforts to develop a more open, inclusive, and sustainable approach to AI in order to achieve an equitable distribution of benefits of AI for all.
At this session, the German Federal Ministry for Economic Cooperation and Development (BMZ) launched an international development project called 'FAIR Forward – Artificial Intelligence for All.' Mr Mark Holtsburger (BMZ) stressed the importance of integrating AI into international co-operation and development efforts. The digital divide, a type of inequality, cannot be eliminated without incorporating AI into development programmes. 'FAIR' stands for framework, anchor, integration, and responsibility, and its missions are as follows:
To support partner countries to develop a framework on the ethical use of AI that is tailored to the local context.
To anchor a local community as a hub to build technology by local people.
To integrate digital-technology training within partner countries.
To take responsibility of data and foster the responsible use of data generated in local communities.
The majority of datasets that are used by AI represent only a fraction of the global population. Bringing datasets and technologies that are based on the Western context simply does not work in Africa and Asia. The lack of data from these regions explains technological differences such as why no voice assistance system understands any African language.
In response to the lack of inclusivity and availability, the BMZ has partnered with Mozilla to develop open-voice data and technology in Africa and Asia. Mr Audace Niyonkuru (CEO, Digital Umuganda) said that the partnership with Mozilla in Uganda is rooted in a community-based approach, through which local people are building not only voice datasets, but also relevant solutions. Unlocking the potential of using a voice assistant leads to considerable profits, even in rural areas. For instance, farmers can use the technology to predict the weather the next day, and pregnant women can learn if they need to seek medical attention if anything is out of the ordinary.
The unique strength of voice assistant systems is that the illiterate can also take advantage of the technology. Mr Lukas Borkowski (European Partnerships Lead & Country Director Madagascar, Viamo) said that ensuring that the most marginalised populations, which do not have access to the Internet or cannot read, have access to information when they need, it is key to eliminate inequality and poverty.
Data security and privacy are integral elements of the sustainable use of AI for good. In the Global North and South alike, innovations outpace policy-making, which exposes people to considerable risks. Ms Mila Romanoff (Lead Data Policy and Governance, UN Global Pulse) noted the role of the UN in building a framework to protect data security and privacy. She said that the UN needs to reflect the voice of the Global South in the framework, as the discourse tends to focus on the context of the Global North. Moreover, Borkowski pointed out that sometimes the government's standards of privacy and ethics contradict those of the private sector. It highlights the need for all stakeholders to have a seat at the table in order to have thorough discussions and mitigate confusion.
By Nagisa Miyachi
Related topics
Related event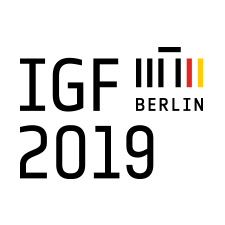 Related processes
Related technologies