EU delegation & Youth IGF Movement
28 Nov 2019 15:00h - 16:00h
Event report
[Read more session reports and updates from the 14th Internet Governance Forum]
Various examples of youth initiatives for building capacity within internet communities were shared during the forum on the EU delegation and the Youth IGF movement. Several EU parliamentarians shared their concerns regarding data free flow, mass surveillance, content moderation by artificial intelligence (AI), overregulation, and online enforcement. Ms Alexandra Geese (Member, European Parliament) expressed a concern that not all people who are affected by the decisions on platform regulation are at the table.
Participants from around the world shared examples of youth awareness initiatives. A representative from Youth IGF Portugal spoke of their local and regional strategy through which they taught 200 children about their online rights and created a community with 500 members. The Youth IGF ambassador from Ukraine spoke of their two one-month initiatives, the first regarding online safety held in February, and the second regarding cybersecurity awareness during October.
A representative from Lebanon talked about their campaign against online counterfeit, and added that 65% of online stores sell fake products, while 35 000 online pharmacies are not registered. The Youth IGF ambassador from Haiti spoke of organising a digital campaign in English with roundtables and workshops for youth and professionals regarding digital literacy. Indonesian representatives informed about their cyber-bullying campaign, adding that 49% of social media users in Indonesia have faced cyber-bullying. The 12 events they held were attended by 900 young people, and focused on cybersecurity, cyber-bullying, and revenge porn. They also launched a mobile application called Bully.Id that utilises AI and blockchain in assisting victims of bullying and cyber-bullying in finding emotional support and legal assistance.
It was added that companies should have transparent algorithms to uphold trust and responsibility, and governments should give guidelines on AI-driven decisions to ensure transparency. Users and independent researchers should have easy access to all necessary data. Governments, companies, and Internet service providers must not control data flow and prioritise services. Collaboration of all stakeholders is important for designing effective policies, and should include children, their parents, healthcare representatives, and educators. Stakeholders must work in line with ethical principles and standards, and develop general competencies, frameworks and education.
There is also a need for increased participation of the Global South in order to create awareness, and politicians need to understand how the Internet works so that this is reflected in legislation.
By Amrita Choudhury
Related topics
Related event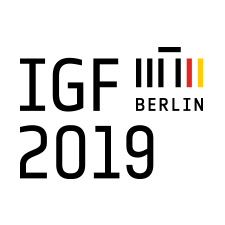 Related processes