Equals research open forum on gender digital equality
29 Nov 2019 10:45h - 11:45h
Event report
[Read more session reports and updates from the 14th Internet Governance Forum]
The open forum presented the activities of the EQUALS research group, focussing on the Research Group's March 2019 report, Taking Stock: Data and Evidence on Gender Equality in Digital Access, Skills, and Leadership, emphasising that equal inclusion of women in all fields of work is important. Even when women pursue degrees in science, technology, engineering, and mathematics (STEM) fields, they struggle to find employment in their fields of expertise, said Ms Anne Igeltjørn (Global Universal Design Commission Europe). In order to facilitate the participation of women and promote equal pay, the International Development Research Center (IDRC) supports the Feminist Open Government, an initiative by the Open Government Partnership.
In the Global South, the IDRC undertakes research concerning the ICT policy. Importance of access is often disregarded, but it shows 'huge gaps between men and women in the Global South, in Rwanda and India', said Ms Ruhiya Seward (International Development Research Center). The Feminist Internet Research Network, managed by the Association for Progressive Communications (APC) continuously works on four different areas: access and connectivity, labour and economy, gender labour, inequality online, and gender-based violence online (eVAW). In many countries, girls do not have the same access to technology as boys. For instance, in India, even when girls are allowed to use technology, they use it in a different way because they are monitored and sometimes punished for activities they do online, noted Mr Daniel Kardefelt Winther (UNICEF-Innocenti). The GSMA global gender gap report notes:
currently 184 million fewer women than men have access to a mobile phone
324 million fewer women than men have access to mobile Internet
35% of those studying STEM subjects globally are women, but the majority of the subjects they study do not focus on applied sciences
less than 35% of ICT professionals globally are women
Last year, the IDRC conducted research on bottom-up connectivity strategies, focussing on 14 connectivity projects in Latin America, Asia Pacific, and Africa showing gender gaps in connectivity. More data collection on the basis of gender-disaggregated indicators is encouraged. Brazil and India are currently working on transformative gender research by looking at the currently available legal ecosystems in relation to hate speech and misogynistic speech online, and how those are normalised in the offline sphere. It examines how the interaction between the online and offline spheres influences norms for women and the LGBTQ community. The EQUALS report highlighted the lack of comparable international gender-desegregated data. One of the main objectives is to improve ICT data on access for children. Kardefelt Winther said that the evidence base in Europe and the USA is decent. Therefore, over the past four years research has been conducted in eighteen countries outside of Europe, and UNICEF-Innocenti is looking into covering an additional twelve counties, primarily in Eastern and Southern Africa and Southeast Asia in 2020. A gap remains in the literature about gender-based violence online in the Global South, said Seward.
Additional questions about gender differences in gaming industries were raised: Kardefelt Winther noted that harassment and sexism in online gaming particularly targets girls, thus impeding their equal enjoyment of participation.
Participants agreed that additional evidence-based pathways to reach gender digital equality are needed. The general question considered was how to overcome the barriers that girls, women, and the transgender community experience.
By Aida Mahmutović
Related topics
Related event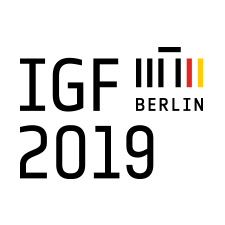 Related processes
Related technologies