Emerging technologies and their interfaces with Inclusion, security and human rights (NRIs perspectives)
28 Nov 2019 09:00h - 11:00h
Event report
[Read more session reports and updates from the 14th Internet Governance Forum]
There are over 122 national, regional, and youth IGF processes (NIRs) which work during the year on policy issues at local and regional levels. The aim of the session was to highlight their work, and to showcase the different priorities that the NRIs are addressing with regards to various emerging technologies.
In the past year, NRIs have been actively preparing for this discussion by gathering case studies of successful, some of which was presented during the first half of the session. The session was co-chaired by Ms Anja Gengo (IGF Secretariat) and Ms Lianna Galstyan (Armenian IGF and Southeast European IGF).
Chad's IGF, for instance, is using new technologies to ensure a steady supply of freshwater to citizens. A central server powered by solar energy is using ultrasound equipment and drones to gauge the water quality. Mr Makane Fayo on behalf of Chad's IGF, explained how the project aims to assist the government in improving the planning process that will help bring clean water to more people, thus reducing deaths caused by polluted water and related diseases. While the pilot project was implemented in Chad, the idea is to expand it to 17 more African countries by 2025, and 4 countries in the Middle East and Central Asia by 2026.
From another part of the world, Mr Jeff Garae (Vanuatu IGF) talked about e-government in Vanuatu, with a focus on the Internet of Things (IoT). One project is a blockchain service in collaboration with the Australian government that can be used in shops at the time of natural disaster recovery. On a different note, Mr Predrag Tasevski (North Macedonia IGF) pointed out how the main focuses over the past three years has been the digitalisation of government services, as well as cybersecurity and developing an action plan against the spread of false information.
An example of a very practical implementation of emerging technologies in regard to traffic and transportation was given by Ms Federica Tortorella (Dominican Republic IGF), detailing the regulation of taxi services and how fares are now standardised. Another challenge that Tortorella discussed is the issue of high taxes on telecommunications, which effectively keep citizens with lower incomes from taking advantage of the opportunities various information and communications technologies (ICTs) offer.
Ms Anna Carbone (Italy IGF) focused on the often-neglected issue of how ICT technologies could help improve the distribution of food, while ensuring the rights of workers in the food supply chain. To address this problem, Italy is working on a national platform for the management of worker rights in this particular industry.
In South America, well-known Brazilian research institutions and groups have been studying the effects of AI in web-based systems that work to categorising people in different ways (such as the systems used by law enforcement to combat crime). Mr José Luiz Ribeiro Filho (Brazil IGF) explained how they are interested to learn how these types of systems can impact society in terms of diversity and with respect to minorities. Another issue of concern for the Brazilian IGF is the use of AI in communications and social interaction systems and their effect on influencing democratic processes, such as national elections, by the spread of fake news and false information.
In Canada, the priority in 2019 was to respond to security and privacy concerns around IoT devices. It is estimated that there are more than 114 million devices, which equates to 3 IoT devices for each Canadian citizen. Ms Nancy Carter (Canada IGF) pointed out that on the user front, there is no way to differentiate between secure and insecure devices. In 2019, the Canadian IGF engaged the community with a panel session that discussed the creation of IoT standards and labels in order to clearly define security and privacy capabilities and features to IoT manufacturers. To support user adoption, the panel emphasised the importance of plain-language and multilingual educational initiatives, global harmonisation, and increased manufacturer transparency.
Mr Eun Chang Choi (South Korea IGF) introduced the audience to the South Korean government's plan, adopted in January 2019, to foster a data-driven AI economy. The plan includes an AI open-innovation hub that will serve as an integrated platform to provide open data to AI companies and start-ups. The government has started to work on a draft amendment of a data privacy law in order to ensure the protection of personal data in ongoing AI development. In other words, South Korea is seeking to strike a balance between data privacy and ensuring that the value of data is unlocked.
In Colombia, where the penetration of the Internet has reached over 50% of the population, the digital divide continues to be an important social problem, especially bearing in mind how the majority of those cut off from the Internet are women and ethnic minorities. Ms Carolina Botero (Colombian IGF) talked about how the Colombian Ministry of ICT plans to address this issue through various legal reforms.
Ms Helen Belskaya (Belarus IGF) pointed out that there is a noticeable gap in Belarus between technological development and the level of inclusion. Despite the existing state standards for government websites that mandate accessibility for the visually impaired, the private sector has not considered it necessary to ensure such accessibility. As positive examples, she mentioned the electronic population census that has enabled millions of people to complete the census without leaving home, and the introduction of the national domain: .bl.
Ms Melinda Clem (IGF USA) explained how the federal government is focusing on how AI can be best applied within itself. The federal government is working closely with the private sector and civil society, particularly in the area of ethics. Mr Lucien Castex (IGF France) talked about various global cybersecurity initiatives and about closely related issues such as hate speech online and the dissemination of fake news.
Speaking on behalf of SEEDIG, Ms Sorina Teleanu gave several examples about how emerging technologies could support the engagement of vulnerable groups at the national and regional levels. She shared the following quote: 'If for most people technology makes things easier, for people with disabilities, technology makes things possible'.
In Romania, a mobile app uses the device's camera to track the movements of a user face and basically use it like a mouse. In Georgia, a local NGO representing people with visual impairments has sued the country's Ministry of Health for not making their website accessible. This lawsuit is not pecuniary, bur rather, to try and ensure that the government is focusing on making its information accessible to people with disabilities. In Turkey, an NGO advocated and succeeded in enabling students with visual impairments to take their university exams using audio technology or through the use of Braille.
Representatives from Latin America discussed several challenges that their countries are facing, such as plans by the Government of Panama to deploy surveillance technology on mass scale. Bolivia plans to utilise a multi-stakeholder approach in developing a draft regulation concerning IoT devices. Ecuador is focusing on the protection of biometric data online.
Cultural heritage, multilingualism, and the use of new technologies in education were very important topics on the agenda as well. Ms Lianna Galystan (Armenia IGF) showcased the use of augmented reality (AR) in depicting famous national artists and their masterpieces, and the use of such technologies by museums, galleries, and historical monuments to attract more visitors. There are plans to make textbooks and the overall learning experience in schools more attractive by using multidimensional visualisations that provide students with a better understanding of the studied object or phenomenon.
The floor was then opened to comments and questions from the audience. The comments varied from stressing the need to collaborate more closely on an international level to the need to establish closer co-operation between NRIs in order to exchange various ideas and solutions.
By Andrej Škrinjarić
Related topics
Related event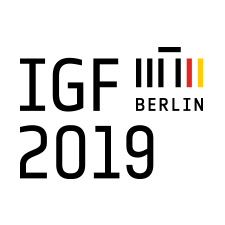 Related processes