Electricity, community networks and digital Inclusion: The case of the underserved communities
25 Nov 2019 14:35h - 15:35h
Event report
[Read more session reports and updates from the 14th Internet Governance Forum]
The question remains as to how long it will take to connect the next billion, and when it will take the earth to fully include the remaining underserved communities. While many reports and studies note the benefits of connected communities to support development and reach the UN sustainable development goals (SDGs); significant gaps remain at the national-level in governmental public policies, especially in regulatory and legislative frameworks that support last mile and rural connectivity. The session tackled some of the challenges which should be addressed for better connectivity and digital inclusion.
The human dimension is one of the main challenges, people are at the core of various issues and systems, such as community, social norms, and human collaboration. To this aim, one of the main questions raised by the speakers is how these issues affect people in reality.
What is a community network? Mr Carlos Rey-Moreno (Community Networks Project Coordinator, Association for Progressive Communication APC, South Africa) explained that people who are affected by a lack of connectivity, content, or affordability get together to overcome these gaps. Yet, the most critical gaps that hinder the growth of community networks is the lack of skills necessary to maintain and operate these networks. The main support that the government can provide to the community network is the recognition which should be reflected in local policies and national plans that uphold the role of communities in addressing the digital divide and even some of the issues that big corporations might not be able to address.
Alongside the legislative framework, infrastructure is yet another challenge that should be addressed. Mr Imran Ahmed Shah (Founding President of IGF Pakistan, UISoc, Urdu Internet Council) highlighted that another issue quintessential to digital inclusion is electricity, since it is a prerequisite to provide Internet facility. To improve the infrastructure, local policies should also include the private sector to invest in infrastructure, particularly in rural and remote areas. Shah suggested that 10-20% of the annual revenue of the private sector be directed towards such investments. Moreover, innovative approaches should be supported to outreach local communities, i.e. solar power stations, satellite Internet, solar trees,etc.
Ghana provides a good example of good policies through its universal access fund for digital inclusion. Mr Stephen Mawutor Donkor (Africa Open Data and Internet Research Foundation, Ghana) shed light on the local practices in Ghana on how to deploy information and communications technology (ICT) and electricity. Ghana has passed legislation for an infrastructure fund that provides for 1% of all revenues to promote telephony solutions in rural areas. Now, Ghana has 84% of electricity penetration and 80% of Internet penetration.
Lebanon provides another local practice for an innovative approach. Ms Zeina Bouharb (Head of International Cooperation, OGERO Telecom, Lebanon) said that Lebanon and Switzerland are working together to build a high-performance computer that will enhance the capacity of Lebanese universities and promote innovation in e-science. It is meant to retain talents, encourage research and development (R&D), promote innovation, and address technical gaps. The main disciplines of this project are particular physics, oil and gas, computational biology, automotive design, and a social project is planned to be running by the first quarter of 2020.
Yet, one of the issues that puts connection and access at risk is natural disasters. Ms June Parris (Entrepreneur and Health Specialist, Barbados), brought up a local experience from her country where there was no problem with electricity or Internet connection, until a natural disaster occurred. This resulted in severe power outages which lasted for a few days due to outdated machinery which, in turn, resulted in the loss of food, money, and companies as well. Only big companies that had generators made it. Parris stressed that we cannot control natural disasters, but we can plan for them, and therefore we need to find alternatives, supplies, good infrastructure, maintenance procedure, education, and concrete policies.
What is the role of education in providing this access and connectivity? The role of education to ensure digital inclusion is also important in the digital age where many jobs are at risk because of automation and disruptive technologies that could replace labour, and hence increase unemployed, conflict, and instability. Ms Enas Hafez (Ministry of Education, Tunisia) noted that education should be developed to better tackle employability issues in the future. Tunisia adopted a national strategy for providing common training for teachers and to develop indicators to assess the quality of education. The Tunisian government also made a partnership with the British Council to provide education for teachers and students, and with the Internet Society – Tunisian Chapter, to provide education on privacy and online security. However, good education needs good infrastructure, financial resources, and stable electricity and connectivity, so the parliament has to invest in that.
Nonetheless, some local practices proved to represent some challenges to innovative approaches. Mr Charles Nolan (Former Vice President Qatar Airways and Chief Executive Officer of Focus East, a Cybersecurity and Technology company, Qatar), pinpointed some of these challenges, i.e. some stakeholders are educated but face difficulties when entering the market; government regulations hinder the implementation of innovative ideas, and operational management in large organisations makes it hard to bail change. Nolan suggested global hubs at the regional level to resolve problems related to innovation, since solutions should come from the developing world rather than the developed countries.
At the end of the session, the importance of coverage was emphasised. Inequality stands not only between countries but also within countries, since it is geographic. It is about coverage and one cannot find coverage without connectivity.
By Noha Fathy
Related topics
Related event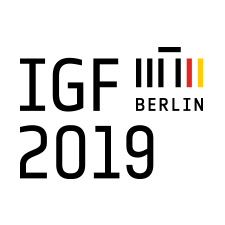 Related processes