Dynamic coalition on schools on internet governance
29 Nov 2019 10:45h - 12:15h
Event report
[Read more session reports and updates from the 14th Internet Governance Forum]
One of the key aims of the Dynamic Coalition on Schools on Internet Governance (DC-SIG), which is led by Ms Sandra Hoferichter (Secretary-General, Pan-European dialogue on Internet governance (EuroDIG)), is to build a Taxonomy for Schools on Internet Governance.
Session leader Ms Avri Doria (Association for Progressive Communication) explained that DC-SIG is interested in: (a) supporting capacity-building for the Internet Governance Forum (IGF) process, (b) building a common knowledge base and a common vocabulary for Internet governance (IG), and (c) engaging in broader outreach beyond specific training. These activities are reflected in DC-SIG's website and a dedicated wiki.
In other words, DC-SIG is interested in creating an overview of existing schools with the aim of sharing knowledge and best practices and thereby supporting the set-up of new schools. Doria explained that there is a richness and diversity in schools' curricula, focus, and funding mechanisms, which should be shared among the members of DC-SIG as much as possible. Comparing various work can help identify best practices for a given context or aim of a school. Throughout the session, it was said that there is a multiplicity of approaches to IG schools, which are all equally valid. It was also stressed that contributions to the wiki are warmly welcome and encouraged.
A tour de table at the start of the session showed that almost 20 IG schools were present in the room. Among the regional schools were the Asia Pacific School on Internet Governance (APSIG), the African School on Internet Governance (AfriSIG), the West African Internet Governance Forum (WAIGF), the European Summer School on Internet Governance (EuroSSIG), the North American School of Internet Governance (NASIG), the South School on Internet Governance (SSIG), and the Winter School on Internet Governance, Digital Policies and Innovation (SIDI Bucharest). National schools represented included Argentina, Benin, Brazil, Germany, and Pakistan. De tour de table also revealed that there are plans, or at least a desire, to open additional, in particular national, IG schools.
It was noted during the discussion that the founding members of DC-SIG are multistakeholders and a question was raised whether this principle should also apply to individual schools. Doria explained that while for DC-SIG they have to be, while for individual schools and programmes they do not. While it is an advantage that schools include multiple stakeholders, it very much depends on the specific set-up and context.
By Katharina Höne
Related topics
Related event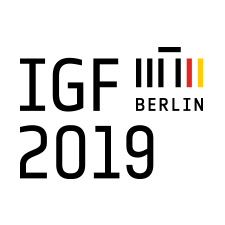 Related processes