Data governance for smarter city mobility
28 Nov 2019 15:00h - 16:30h
Event report
[Read more session reports and updates from the 14th Internet Governance Forum]
Smart cities promise to make urban living more safe, inclusive, and sustainable by using various technologies such as sensors, the network of digital communications, and the Internet of Things (IoT)-enabled infrastructure. Although it is undeniable that smart cities can improve diverse aspects of urban living, the question of data security and privacy inevitably arises. Without an appropriate regulatory mechanism, the technologies embedded in smart cities can limit the mobility and privacy of certain populations. Panellists in this session agreed that cross-sectoral and inclusive discussion is important to ensure that the benefits of smart cities are attained while leaving no one behind.
As the global trend of urbanisation is not slowing, cities face the enormous challenge of harmonising the lives of their citizens. Motion sensors are used extensively in the smart city infrastructure, for example with street lights. Smart street lights help cities save energy and reduce light pollution since they turn on only when the sensor detects a pedestrian or a vehicle approaching. Despite the promise, Mr Eun Chang Choi (Fellow, the Free Internet Project) asked whether we are really ready for smart cities. He elaborated that although the use of facial recognition on crosswalks is a popular trend in many cities, it can potentially reduce an individual's anonymity and can be used for surveillance. In Seoul, people use free public Wi-Fi across the city, however this potentially increases their vulnerability as they are exchanging information and data via a non-secure network.
Access to and safety in public spaces are requirements for citizens to embrace the benefits of smart cities. Ms Kamalanetra A. C. Hung (Pineapple Laboratories) pointed out that safeguarding access to and safety in public spaces for marginalised populations should be taken into account in smart city development plans. As a transgender speaker, Hung advocated for the intersectional design of smart cities, which can promote the integration of minorities into their communities and increase their visibility in public spaces, while ensuring their safety. The speaker highlighted the importance of including minorities in planning smart cities.
What are the tasks for public, private, and civil society actors to make smart cities safer, and more accessible, inclusive, and sustainable? At the international level, the focus of the discourse should be centred around human rights. What measures need to be put in place to protect and promote the human rights of every individual throughout the process of smart city development? At the national level, states need to press the private sector to uphold safety regulations and address loopholes in the existing legislation. Corporate actors need to adhere to self-designed guiding principles as well as conducting thorough risk assessments. Finally, the role of civil society is to advocate for the betterment of urban lives, including increased data security, privacy, and inclusivity, as well as monitoring and reporting manipulative behaviors of other actors that infringe on human rights.
By Nagisa Miyachi
Related topics
Related event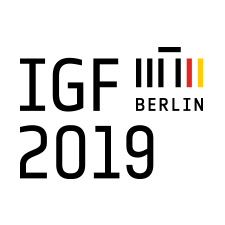 Related processes
Related technologies