Closing the digital gap for marginalized communities
27 Nov 2019 09:30h - 11:00h
Event report
[Read more session reports and updates from the 14th Internet Governance Forum]
The main questions the session tried to answer were: What should be the appropriate institutional framework to: (a) close the existing coverage gaps; (b) guarantee the increasing demand data by users; and (c) ensure the latest technologies are available, but do not further marginalise vulnerable rural communities? The session was organised by the European Telecommunications Network Operators' Association (ETNO) and the Inter-American Association of Telecommunications Companies (ASIET) to present good practices.
Additional questions posed by the organisers included: What is the role of remote connectivity for governments? What are good project examples that display what can be done? And what has been done so far?
Mr Oscar Martín González (Government, Argentina) explained how access to broadband remains the main challenge for all stakeholders in the Internet community. Despite that competition and market models have developed greatly over the last few years, there are geographic regions and stratas of societies that remain difficult to bring access to. He elaborated more through presenting the case in Argentina where 2 million fixed broadband users were connected, while 4G coverage was provided to 90% of the population. Fibre-optic cables to home networks has also increased from 1.8% to 10% over the last 3 years. This was supported by public and state investment, universal service funds through different programmes for creating community networks used to bring access to isolated geographic regions, more communities, and small towns. In order to support this work, regulations were highlighted as an important milestone to promote remote connectivity. González stressed that it is very important to simplify regulations and help those who want to develop projects and develop networks for market access. This regulatory environment helped them grant 1200 licenses over the last 4 years and espoused their work with community networks through waiving fees and simplifying license requirements.
What successful examples are there? What are the challenges that were met by community networks? Ms Sharba Sharbani Balu (Senior Scientist, Indian Institute of Technology Bombay) elaborated by presenting the Gram Marg project aimed at enabling connectivity to remote, rural villages in India since 2012. Being part of the department of electrical engineering, it focused initially on technology interventions to connect the unconnected. It worked on using the TV white space technology to connect seven remote rural villages close to Bombay, not too far, yet unconnected. Later, 25 more villages were connected where community-led networks were established. The purpose was also to make connectivity meaningful and sustainable for local communities through reinvesting the money from the e-commerce platform back to the community to sustain the connectivity over there.
Yet, Latin America has some further examples in this regard. Mr Christoph Steck (Telefónica) talked of the company's work operating networks in developed markets and emerging economies in Europe and Latin America. The company created Internet para todos which is a pure wholesale operator in the rural countryside to offer services to everyone who wants to use the network. The project is funded by Telefonica, Facebook, and two development banks. However, there are still around six million people without Internet access or mobile broadband. In fact, half of those people live in areas that basically need to be an overlay network which gives 4G connectivity which will be out of service soon because it relies on old-fashioned technologies. However, in the overlay areas, it is sometimes easier due to some infrastructure in place where 2G is usually up and running. There are also towers and electricity, so the main challenge in such areas is the adoption of technology. On the other hand, green fields are more challenging and require more work, i.e. connectivity needs to be provided using solar energy.
The tribal communities in the USA represent another case study vis-à-vis connecting the unserved community and building a bottom-up model of connectivity which was explored by Mr Matthew Rantanen (Director, Southern California Tribal Chairmen's Association (STCTA)). In 2001, the STCTA built up a microwave network that uses every available unlicensed spectrum in the USA that is free for public access, to support 20 communities in Southern California, roughly 8900 people spread out across 20 landmasses. Building the model from the bottom-up, they started building a network that supports these communities in 2001 which is a microwave network that uses every available unlicensed spectrum in the USA. This was a community effort that was paired with private funding and academic knowledge, and it was an opportunity brought to the tribes to connect resource and after-school programmes. Later, it evolved into a wireless Internet service provider business that is run by the tribal governments.
Ms Lorrayne Porciuncula (Economist/Policy Analyst, Organisation for Economic Co-operation and Development (OECD)) provided insights on the challenges based on research analysis by the OECD. She first pointed to the importance of fostering private investments by small and large businesses, associations, and tribal communities. Policies that promote competition, private investment, and independent regulation have been very successful in and non-member states. In this regard, it is important to understand the gaps in terms of quality and affordable access to broadband because without it, there can be no real assessment on the size of the issue and no evidence for policy-making. It is also important that countries focus on streamlining administrative procedures, simplifying regulation, and eliminating administrative redundancies as done in Argentina. Second, in terms of technological development, there is no single entity that provides all communication infrastructure services which led to the development of four types of business models: a) integrated operators, b) cable operators, c) wholesale-only operators, and d) utility operators. Also, the convergence on networks to IP networks, artificial intelligence (AI), Internet of things (IoT), augmented reality (AR), virtual reality (VR) watching all sorts of crowd-sourcing and decentralised solutions will, in turn, drive demand for more infrastructure for fibre-optic cables. Third, it is important to shift from one size fits all regulation to data-driven and segmented and outcome-based regulation in terms of focusing on results and performance instead of form. In that sense, it is important to understand local needs in rural and isolated communities and to fit international regulations. In the same way, good international practices are required to expand inclusion to those areas, therefore engaging with a broader set of stakeholders is crucial to promote connectivity.
How do we get a co-operative relationship with the new innovative community network? Mr Christopher Yoo (Professor of Law, Penn Law Faculty & Director of Center for Technology, Innovation and Competition) explained that telephone companies cannot justify serving only large parts of the world. Therefore, the co-operative relationship between these innovative community network models could be the solution not to compete directly with traditional providers but rather to co-exist and find ways to collaborate to fill gaps. For example, in Mexico, community networks were given experimental licenses and were qualified to set up micro tower cell site deployments to provide Internet connectivity for USD$3 per month. However, this is a business model that will not work for most traditional companies.
In conclusion, it was noted that business models play key roles to connect marginalised communities. Since technological development is crucial, we cannot be restrained to current technologies as we need to consider the future potential. Regulations are still quite important and whether to what extent they should be centralised or localised is a key question. Digital literacy capacity building is also required to maintain community networks. Local content industries, entrepreneurship networks, and sustainability are further issues to be considered.
By Noha Fathy
Related event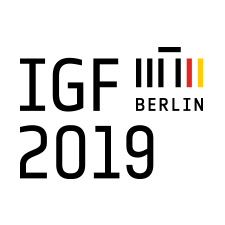 Related processes