Business innovations foster digital Inclusion, bridge gaps
28 Nov 2019 09:30h - 11:00h
Event report
[Read more session reports and updates from the 14th Internet Governance Forum]
It is undeniable that the Internet and digital technologies play a critical role in the sharing and dissemination of knowledge. Digital divides create gaps in what voices are represented. Fostering digital inclusion should consider how technology can facilitate the preservation and promotion of culture through investments in local content as well as enable more individuals with sensory or other disabilities to participate in society. The workshop focused on how the private sector and multilateral actors are helping close the digital gap and supporting meaningful connectivity. As highlighted by the High-level Panel on Inclusion, all connectivity is not the same and hence in order to ensure connectivity, we need to have meaningful connectivity and to close the digital gap. For this purpose, the World Wide Web Foundation published the R.E.A.C.T. Policy Framework (right, education, access, content, and targets).
What are some of the efforts undertaken to support this framework? Ms Sasha Rubel (Programme Specialist, Universal Access and Preservation in the Communication and Information Sector, UNESCO) elaborated on three aspects: rights, education, and content. 190 member states signed the UN Educational, Scientific and Cultural Organization's (UNESCO) universality framework which hinges on the idea that access and literacy on the Internet should be based on rights, openness, accessibility, and multistakeholderism. This guides the work done by UNESCO on digital inclusion, media, and digital literacy.
How is local content is important for digital inclusion? Rubel reflected on this issue through the concept of meaningful connectivity, which is not just about access and infrastructure but also the production of local content. In this context, UNESCO, in the framework of its work in facilitating the follow-up action line dedicated to multilingualism, cultural diversity, and local content online; puts emphasis on the need to ensure not only access, but people, particularly youth in the global south are equipped with the necessary tools to be not only consumers but also producers of local digital content.
Mr Mark W. Datysgeld (Researcher, Brazil Governance Primer) elaborated further on the importance of meaningful content in Brazil where people do not only prefer entertaining content but also content in local language that tackles local issues. in that sense, the content should not be coming only from the global north to the global south. Countries in the global south have a rich culture and hence content to produce. Content production should be culturally sensitive to make an impact and be of interest to local communities.
Furthermore, Ms Ana Perdigao ((Expedia Group) presented some business initiatives in this regard. Listen Up is dedicated to young high school students who do not have access to culture and lack financial resources and tools. It funds scholarships and provides students with with Amazon lab access, so they can listen to audiobooks and other spoken content. They have put together a list of more than 100 educational books with the help of teachers. The French government has launched an initiative to support young people getting access to cultural goods by creating an app that gives them free access to content and 500 euros that they can spend on cultural goods of their interest. Ms Constanze Stypula (Audible Inc.) added that companies producing content need to speak local languages not only by providing subtitles but also addressing topics in local languages. Audible follows this approach when they open local stores, they look for local authors and work with local publishers to create audio books in the local language with the engagement of local actors to narrate the content.
Are women and girls are digitally included in digital literacy and education? Rubel replied to this question by sharing some statistics based on research done by UNESCO. It was found that there is an information and technology (ICT) gender equality paradox. For example, countries with the highest levels of gender equality proved to have the lowest numbers of women in advanced degrees in computer science. Meanwhile, countries with low levels of gender equality, like the Arab region, have the highest proportion of women completing degrees. For example, Belgium has only 6% of women ICT graduates, while the United Arap Emirates (UAE) has 58%. Therefore, there is a need to encourage measurements to ensure that we have the right tools.
Ms Vanessa Ann Sinden (Triggerfish, South Africa) tackled this issue from the perspective of women in creative industries especially in films, with a special focus of African women in animation. Globally, 60% of students who go for tertiary education in creative film are women but less than 20% of those employed in the field are women. This reflects a huge disparity between the confidence to get a degree and to seek a profession that could be attributed to the lack of technical skills or abilities. This divide is also because of lack of education for talent since education in filmmaking is expensive, technology-based, requiring software, coding, and programming skills. To overcome such challenges, it is important to provide access to animation training for all and an opportunity to see if this career is of interest to young people in high school. Triggerfish also produced a parent persuasion kit since many parents discourage their kids to go for this field.
At the end, it was noted that there are three areas that need to be built up specifically in the global south to argue for the link between open access and open educational resources: a) the need for data, b) the need for skills training, c) using the data and training to develop enabling public policies. It is important to consider how to help public policymakers, but also people in industries that are affected by open educational resources (OER), notably, the publishing sector in developing programmes and policies that enable this kind of open access.
By Noha Fathy
Related topics
Related event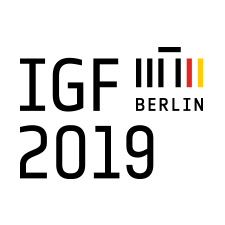 Related processes