Artificial intelligence in Africa – between ethical challenges and techical opportunities
25 Nov 2019 12:40h - 13:40h
Event report
[Read more session reports and updates from the 14th Internet Governance Forum]
The session, focusing on the future of artificial intelligence (AI) in Africa, was moderated by Ms Wadzi Motsi-Khatai (Freelance Consultant).
Dr Axel Klaphake (Director Economic and Social Development, Digitalisation, Deutsche Gesellschaft für Internationale Zusammenarbeit (GIZ)) highlighted the need to involve local stakeholders in order to use AI to achieve the sustainable development goals (SDGs), noting global imbalances which cannot be overcome if stakeholders do not work together. He also emphasised the need to focus on building local capacity to enable grassroots communities to participate in the AI of tomorrow. He shared GIZ's FAIR Forward initiative of the German Development Cooperation, which aims to contribute to a more open and sustainable development and use of AI in the Global South. He mentioned the interest from governments and the private sector in the selected countries (Kenya, South Africa, Ghana, and Uganda) to support work around AI.
Mr Robert Kirkpatrick (Director, United Nations (UN) Global Pulse) talked about using AI for global good, noting that AI can hold great promise but also present potential risks around bias and accountability. He called for an ethical and a rights based approach for data protection regulatory frameworks, to reduce the risk of misuse of AI applications and missed uses (when we miss or do not benefit from the benefits that AI has to offer because we are unprepared). He highlighted the UN Global Pulse's collaboration with FAIR Forward to support Kenya, South Africa, Ghana, and Uganda in developing strategies for AI and emerging technologies, which he hoped could become a blueprint for other countries in Sub Saharan African region.
Ms Carla Licciardello (Child Online Protection Focal Point, International Telecommunications Union (ITU)) talked about the EQUALS global partnership to bridge the digital divide. Sharing statistics, she noted that in AI, only 7% of women worldwide are application developers, highlighting that such low numbers reflect the overall development of AI solutions. She pointed out that globally, fewer women than men are accessing the Internet. On AI and consequences, she talked about digital assistants mostly being female or female by default, hence reinforcing biases and stereotypes about women being helpers. Licciardello pointed out that data and knowledge already exist locally, but that the challenge still remains on engaging local participants in development and use of solutions.
Mr Alex Klepel (Communications Lead, Open Innovation, Mozilla), who highlighted Mozilla's advocacy campaigns around a healthy Internet, talked about Common Voice, an initiative which aims to teach machines how real people speak. He noted that Common Voice was developed by a core team of six, in comparison to Alexa with a headcount of over 1700. Currently, Common Voice has 2400 hours publically available in 17 languages, with other languages in the offing. He emphasised their need to combine expertise with local networks to learn about local challenges and collaboratively develop solutions.
A participant, speaking on behalf of the African Union (AU), welcomed the initiative and emphasised the need to start at the grassroots level. He informed participants about the 2019 Sharm el Sheikh declaration, focusing on the African Digital Transformation Strategy on AI and emerging technologies. Another participant emphasised the critical issue about deconstructing social norms that encourage participation of women who already have skills but are limited in participation and power relationships in determining what should be designed and by whom.
By Sarah Kiden
Related topics
Related event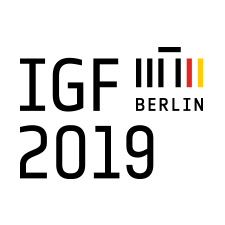 Related processes