Achieving the SDGs in the digital age
27 Nov 2019 14:15h - 16:15h
Event report
[Read more session reports and updates from the 14th Internet Governance Forum]
The discussion was framed by (a) the need to utilise fully the transformational potential of digital technology and (b) a strong emphasis on the need for greater collaboration. In her introduction, moderator Ms Doreen Bogdan Martin (Director, ITU Telecommunication Development Bureau) mentioned that half of the planet is online, yet this also means that the other half is 'totally cut off from a world that the rest of us take for granted.' The session discussed ways to remedy the situation. One of the prominent suggestions of last year's discussions was to involve both the tech-sector and private tech companies more. This panel brought this into practice by having representatives from both IBM and Google, and further developed the point throughout the discussion.
The discussion was structured based on the three P's of the 2030 agenda: people, planet, and prosperity. Unsurprisingly, the sustainable development goals (SDGs) formed the background to the discussion. Bogdan Martin highlighted SDG 1 on poverty, SDG 2 on hunger, SDG 4 on education, SDG 5 on gender, SDG 11 on sustainable cities and communities, and SDG 16 on peace and justice as particularly relevant for this session's discussion. Mr Zhenmin Liu (Under-Secretary-General for Economic and Social Affairs, UN DESA) stressed that the SDGs offer a blueprint for globalisation. While a notable decline in poverty and improvements in health and education have occurred, not enough is done to make the global response 'sufficiently transformational.' Slower economic growth, rising inequality, and climate change are making the road to the SDGs harder.
Access and connectivity were discussed as the basis from which everything else follows. Session speakers looked at how access and connectivity can be achieved in practice. Mr Luis Neves (CEO, Global Enabling Sustainability Initiative (GeSI)) revisited the idea of universal access and argued that in the past this was seen as the responsibility of governments. However, in the new global environment, it calls for the involvement of everybody, technical companies in particular. Bogdan Martin reminded everyone of Donald Maitland's report, The Missing Link, and argued that while the situation has changed since the 1980s, the basic issue remains the same. Mr Miguel Martin (Vice-Minister for ICT, Paraguay) emphasised the principle of 'Internet for all' and described the particular challenges faced by land-locked countries like Paraguay, emphasising the technical and diplomatic challenges related to connecting to submarine cable. Mr Olumidi Babalola argued that technological companies have a special role to play in providing access for the less privileged, especially in developing countries. He also pointed out that digital tools are available and used for improving education and developing business and financial opportunities, but that a lack of more basic infrastructure, such as school buildings or roads, can still prevent the enjoyment of the benefits of digital technology.
Access was also discussed in terms of access to content and relevant information and the tools to learn from important online content. Commenting from the audience, Ms Anke Domscheit-Berg (Member of German Parliament) emphasised access to relevant and quality content, which will, in turn, allow people to drive their own development.
A substantial part of the discussion focused on digital skills, digital knowledge and literacy; panellists returned to this issue throughout the discussion. Ms Melissa Sassi (Chair, IEEE digital skills group) emphasised that despite the importance of infrastructure questions, digital skills and digital intelligence play an equally important role and form a significant element of connectivity. Sassi spoke about the IEEE digital intelligence working group and added further details regarding what it means to be digitally literate, including: safety, the ability to collaborate effectively online, and emotional intelligence for collaborating online. While definitions of digital literacy vary, any such guidelines need to be translated into various languages, including local ones. In particular, children need to understand both the benefits and dangers. The child online protection guidelines of the ITU were mentioned as an important point of reference.
Human rights were another important focus of the session. Ms Alexandria Walden (Free expression and human rights, Google USA) emphasised privacy, freedom of expression, and non-discrimination and argued that the private sector has a special responsibility to advance and protect human rights. Human rights should be used as guiding principles to think through technical products and their implications for individuals and communities. The key, according to Walden, is to focus on existing frameworks and develop them further in a multistakeholder way. Neves re-emphasised the importance of civil society as part of an innovative network for human rights. Babalola pointed out that protection of human rights is a shared responsibility and, in the context of data, that means that data collectors and data processors, as well as the data subjects, need to share responsibility.
One of the three P's mentioned at the beginning of the session is planet. In this segment of the discussion, Neves described the role of digital technologies in the fight against climate change and made reference to the GeSI Digital with Purpose report, which looks at, among other things, artificial intelligence (AI), Internet of Things (IoT), and 5G. He also emphasised that we need to examine the externalities of digital technology in the context of sustainable development; this includes growth, employment, greenhouse gas emissions, e-waste, and sustainable consumption. Overall, digital technology can help in lowering global emissions; the business sector has the responsibility to invest in green energies, sustainable data centres, and greener infrastructure. Ms Gisa Fuatai Purcell (Acting Secretary General, Commonwealth Telecommunications Organisation), underscored that digital technology can facilitate cleaner production and more sustainable agriculture. Food security is a particular concern in many Commonwealth countries. Food security and agriculture are also crucial issues in Nigeria, as mentioned by Babalola. Digital technology already plays a role in enabling better food security.
Collaboration was a point emphasised very strongly by Purcell, who described her role in helping Commonwealth countries develop policies around affordable and secure use of and access to ICT. In a comment from the audience, the importance of collaboration was further emphasised and the situation was likened to 'an orchestra that needs to learn how to play together.' Martin emphasised that the participation of countries in the IGF makes a big difference in terms of furthering the conversation.
Panellists also argued that political will is crucial in terms of achieving the SDGs. The political will of governments is crucial, yet sometimes lacking. Bogdan Martin mentioned that only about 30% of countries mention digital technology in reports submitted to the High-Level Political Forum on Sustainable Development. Babalola pointed to the possibility of using digital devices to hold governments accountable. Others pointed to the importance of creating local ownership by co-developing digital tools for sustainable development and by making manuals and guidelines available in local languages.
In contrast to last year, AI was mentioned but did not become the focus of the discussion. Also in contrast to last year, the discussion was not framed in terms of free and open Internet or digital public goods. Rather, access and connectivity and access to quality content offered a more important focal point. There were several mentions of the report of the High-Level Panel on Digital Cooperation.
By Katharina Höne
Related topics
Related event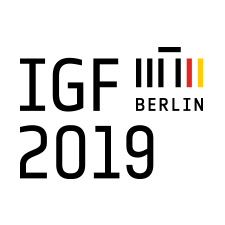 Related processes