The 3rd German-Arab Forum on the Digital Economy
25 Nov 2019 13:45h - 15:40h
Event report
[Read more session reports and updates from the 14th Internet Governance Forum]
The German-Arab Forum on Digital Economy looked into digitalisation and sustainability for the future of work, especially in small and underdeveloped countries, and in regard to young people and women.
No sustainable development goals (SDGs) can be achieved without digitalisation. Digitalisation changes the economy, society, and politics; however, 'access to finance is often disregarded', said Mr Sebastian Kliem (Head of Special Interest Groups, Voice e.V., Federal Association of IT Users).
For German development, models of digitalisation are needed, thus 12 laboratories have been established to work on models and prototypes for industrial digitalisation and to bring the results to productive usefulness. German digital transformation is limited by a lack of IT experts. Mr Michael Krake (Director, Private Sector, Trade, Employment, Digital Technologies, German Federal Ministry for Economic Cooperation and Development (BMZ)) gave an example of BMW visiting Tunis, looking for digital skills expertise which they can use both in Germany and within the global market.
With digitalisation, Tunisia is positioning itself to be recognised as a nation where European partners may find top value resources, said Ms Amel Saidane (President, Tunisian Startups, Tunisia), while Mr Christian Kallenbach (Senior Sales Advisor, Cloud & Heat By 2030) recognised Dubai as a future technology innovator. Access to finance, access to market, public procurement, and a proper sense of urgency and cost are still existing challenges. A digitalisation strategy should be Tunisia's priority, due to its consequences for demography, especially for the presence of women in the workforce, said Ms Amel Saidane (President, Tunisian Startups, Tunisia). 'Unemployment will be solved if we generate economic growth', she added.
When combining digitalisation and sustainability, it is possible to expect many positive outcomes. For instance, Ms Steffi Kirchberger (Managing Director, JARO) noted that digitalisation of tools for certain SDGs, namely SDG 3 – 'Ensure healthy lives and promote well-being for all at all ages' – may allow people in less developed countries to access healthcare. The recommendation is to learn from Arab countries' experience in this regard.
Kallenbach stated that only 5% of global energy goes to data centres, which currently does not include blockchain, for example. He pointed out that by 2030, 21% of energy will be used for data-related centres. Main challenges that persist are users' expectations, building infrastructure, and connectivity (such as 5G), although the investments in Africa are continuously increasing. Security is an additional challenge which is often disregarded, but represents the base for successful digitalisation and sustainability, Kallenbach pointed out.
By Aida Mahmutović
Related topics
Related event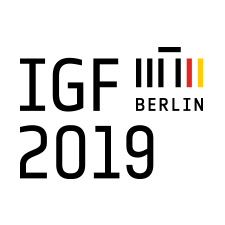 Related processes
Related technologies