Technological innovation and internet governance rules
14 Nov 2018 11:15h - 12:15h
Event report
[Read more session reports and live updates from the 13th Internet Governance Forum]
The new round of global technological and industrial revolution demands new Internet governance rules. Future approaches will be more interdisciplinary rather than multistakeholder. To that end, different global arenas need to co-operate more. China wishes to engage more in the global digital discussion, however China also believes that each country should decide their own model of Internet governance.
The session was organised and moderated by Mr Li Yuxiao, Chinese Academy of Cyberspace Studies (CACS), who remarked that the increase in new technologies changes the way Internet governance operates.
The session co-organiser, Ms Qi Xiaoxia, Chinese Academy of Cyberspace Studies, observed that she hopes for a digital world of mutual trust and collective governance. She said that here is an urgent need to share experience and enhance understanding. To do this, she presented the workings of the World Internet Conference (WIC) and the Wuzhen Summit organised by CACS. She said that the WIC reflects both opportunities and challenges brought by the Internet to social development and national governments. With the new round of technological and industrial revolution, the development of the Internet has brought many new challenges to sovereignty, security and development across the world. Xiaoxia said that China wishes to engage more in global digital development, however, 'China is no fan of any so-called model, and believes that each country should decide on their own model of Internet governance,' she said.
Mr Paul Wilson, Asia-Pacific Network Information Centre, applauded China for joining the IGF and the global debate because its population accounts for one third of global Internet users. He pointed out that even though the 5th edition of the WIC ended last week, and good steps have been made, there is still a lot of room for improvement. In particular, since the Wuzhen Summit, the dialogue is in its early stages and is still lacking openness. Topics of Internet openness, blocking, and state interventions are a highly nuanced field. The global debate on Internet governance is still lacking a fully trusted space for a dialogue.
Mr Leonid Todorov, Asia Pacific Top Level Domain Association, noted that global Internet governance today has three narratives – a Western one, a Chinese one, and a Russian one. 'These three approaches do not offer fresh ideas anymore and are mostly focused on the fine-tuning of what has already been done,' he said. In his view, the whole community has failed in conceptualising the future patterns of development of the system. Todorov agreed with the UN Secretary General, António Guterres, in saying that the future will need to be more interdisciplinary, and not multistakeholder. Self-compliance is a grave issue leading to the poor behaviour of many actors, who put technological development above the social needs of the people.
Mr Jiang Wei, Chinese Academy of Cyberspace Studies, and Mr Ma Teng, Chinese Academy of Cyberspace Studies, introduced the Blue Book report compiled by CACS, which was an outcome of the 5th Wuzhen Summit. The report presents the latest developments in the field in China, and stresses that China will follow global developments.
Mr Wolfgang Kleinwachter, Professor Emeritus, Aarhus University, emphasised that 15 years ago the issues were mostly technical, whereas today they are political and social issues with technical components. The Internet governance field today has more than 200 active issues to address and most of them are not technical, which leads to the field of policy-making. 'This has led to a new Internet governance confusion,' he said. In the policy world any Internet policy problem is connected to a wide array of other Internet issues, but the decision-making is kept in separate bodies. This disconnectedness should be bypassed, and a more holistic approach that looks at universal values is necessary. The IGF plays a relevant part in advocating for global interests over national ones.
Mr Demi Getschko, Vice-president, ISOC Brazil, remarked that we are at a junction point between static and dynamic technology. Future governance should learn that solving dynamic issues with more dynamic technologies also poses more chances for worsening the problems. We should focus more on underlying ethics when we look for solutions, he said.
The audience applauded China for hosting the session, and some expressed their hope that India and Brazil will do the same. The overall agreement was that Internet governance should include more candid and open discussions.
By Jana Mišić
Related topics
Related event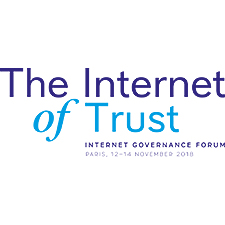 Related processes
Related technologies