Schools on internet governance: Schools on internet governance and their curricula
13 Nov 2018 09:00h - 10:00h
Event report
[Read more session reports and live updates from the 13th Internet Governance Forum]
The session revolved around the introduction of a new website and coalition of Schools on Internet Governance (SIGs). The need for this came from the rapid growth and proliferation of schools around the world, with the website being a platform for participants to select which school they would attend, and which field they would like to be active in. This could also help future employers find people with key competencies. The goal is also to help schools that have different study durations to know what to include in their curriculum.
The moderator, Ms Sandra Hoferichter Hoferichter, went through the new website and coalition of SIGs and encouraged the audience to consider it as a draft, and develop it jointly. The idea started from last year's founding members but should not prevent anyone from joining the network. She added that on the website, having the different schools displayed on a map, and linking them to a wiki page, helps create a collaborative working platform to develop a modular curriculum, linking students, faculty, and employers.
Ms Farzaneh Badiei, Internet Governance Project (IGP), asked about the stakeholder and expertise distribution of faculty members and the over-arching framework of curricula, to which Hoferichter answered that each school provides their individual curriculum upon filling out the entry form, and that this isssue is still up for discussion.
Mr Satish Babu, India School of Internet Governance, asked about the modules of dissemination for this information, and the ownership of these. Hoferichter answered that ownership of content on the website is not an intention, and that this should really be a collaborative effort, as for any other dynamic coalition.
Ms Avri Doria, Association for Progressive Communications, stressed that the idea of being a dynamic coalition means that we can and should add more members to create a taxonomy of expertise, and add-on modules. She said that once there is the taxonomy, then it is possible to figure out which questions are good questions for writing narratives about the different kinds of schools, and methodology.
Hoferichter concluded that this Dynamic Coalition is a collaboration network to search for and see what other schools are doing to create mutual benefits. The initiative aims at building a curriculum, finding faculties, getting in touch with the network, and helping students searching for a school. On the question of funding, she explained that when searching for a school, the platform allows users to see in detail how it is funded.
Mr Adam Peake, ICANN, intervened to say that the organisation would be happy to offer assistance through the ICANN Learn Platform as a way of delivering basic courses, and historical background information consistent across all schools. He added that there are ways to monitor if a student has taken a course, and completed the course, so it can be seen that they have actually done the preparation before attending a school.
By Ines Hfaiedh
Related topics
Related event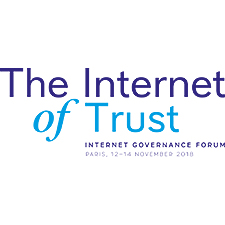 Related processes