Net neutrality: Measuring discriminatory practices
12 Nov 2018 12:15h - 13:15h
Event report
[Read more session reports and live updates from the 13th Internet Governance Forum]
The session, moderated by Mr Chris Marsden, Sussex University, and Mr Luca Belli, FGV, featured discussions on measuring discriminatory practices in Internet usage. To initiate the session, Belli invited all participants to present themselves and relate their backgrounds.
Mr Serge Abiteboul, ARCEP, highlighted difficulties in measuring Internet usage, primarily because its topology is unknown. Although everyone wants to enforce net neutrality, it is difficult to know how to verify it. For him, crowdsourcing allows good input from users and can be a good approach to measurement. He explained that ARCEP, the regulation authority in France, has developed an application called Wehe that detects whether a particular ISP is throttling a particular application. Finally, Abiteboul discussed the importance of ensuring that the entire ecosystem is neutral and not only the network.
Mr Frode Sorensen, Norwegian Communications Authority (NKOM), stated first that European net neutrality was adopted in 2015 and that the net neutrality working group, which he chaired, has developed a measurement methodology and a specification of a measurement tool. The measurement tool is planned to be available in September of 2019. The goal of the tool is to foster a consistent approach for measurement of Internet services; it will cover traditional speed measurement and traffic measurement metrics. Concluding, Sorensen said that the measurement tool could contribute to thequality of service measurement.
Mr Simone Basso, Tor Project, spoke about the OONI measurement application. He explained the differences between measurements in the past and current work. Basso said that in 2008, most traffic was peer-to-peer and the main net neutrality issue occurred there. After ten years, the prevalence of videos has increased and the architecture and topology of the Internet has changed, yet peering is the most important issue. He ended his participation saying that today it is difficult to make measurements because of this change in the architecture of the Internet.
Ms Amba Kak, Mozilla, talked about how zero rating and forced discrimination is a difficult problem. Kak thinks that the true impact of allowing zero-rating is not the way it was intended. For her, low data caps will provide an incentive for users to use zero-rated content more than others. She added that another issue without an answer is how zero-rating affects gender gaps on the Internet. Kak talked about a study in which she participated where the investigators addressed the broader question of how the rules that we choose today will shape the direction of innovation tomorrow.
Ms Jordana Viotto, Université Paris-Dauphine, began her talk by noting that today content providers rely on traffic to generate revenues and that various non-neutral practices could reduce a variety of content available to users and interfere with content providers in investment in quality. But Viotto added that many questions are not treated in regard to the levels of data caps. She ended her speech by pointing out the difficulty in finding empirical data regarding how things happen.
Mr Marc Lebourges, Orange, highlighted the importance of net neutrality in Internet governance. He explained that for end users, specialised services complement and do not substitute for Internet access; yet, providing specialised services when appropriate improves the general quality of Internet service. According to his experience, Lebourges says that zero-rating generally increases the usage of both zero-rated and non-zero-rated services. He says that operators appreciate the possibility of sponsoring data for which providers pay for traffic that is free for end users.
Belli ended the session by explaining the zero-rating map and its evolution in the last year.
By Nathalia Sautchuk Patricio
Related topics
Related event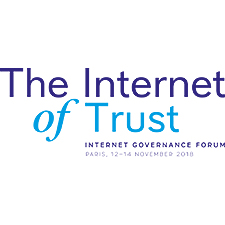 Related processes