Measurement & specs to support the net neutrality enforcement
13 Nov 2018 16:45h - 18:15h
Event report
[Read more session reports and live updates from the 13th Internet Governance Forum]
The session, moderated by Ms Tanara Lauschner, CGI.br, featured discussions on measurement issues and techniques, as well as the challenges inherent to standardisation and the consolidation of technical specifications for discriminatory practices and throttling actions in network management and operation regarding network neutrality, as well as supporting enforcement activities.
Ms Alissa Cooper, IETF Chair, and Cisco, started explaining the work of the IETF (Internet Engineering Task Force), where they follow an approach of creating building blocks, and anything like a top to bottom measurement system has not been created; they create pieces that permit others to implement complete systems and architectures. She talked about one of the key building blocks created for measurement on the Internet, the Large Scale Measurement of Broadband Performance (LMAP). The scope of LMAP is to define standards to allow for the measurement of broadband devices, personal laptops, mobile devices, and home and enterprise routers. Cooper talked about some important developments that are happening in the standardisation area that are going to affect the future capabilities of many different initiatives to measure the Internet, such as the information model called the Yang language model. At the end of her speech, she talked about the new transport protocol that IETF is working on, called QUIC (Quick UDP Internet Connections).
Mr Sunil Bajpai, TRAI, started his presentation by explaining why measurement is a concern, since it is necessary to see whether companies are conforming to regulations. He said that it is difficult to know what you have measured because it is not possible to control all parameters. According to him, another difficulty is to interpret the collected data and know why they are meaningful, and to whom they are meaningful and for what purpose they are meaningful. Bajpai ended saying that 5G and mobile edge computing make everything more complex in the measurement area.
Mr Christopher Marsden, Sussex University, began his speech saying that it is not possible to know the real situation of net neutrality if it cannot be properly measured. According to him, the regulators of the world have not gotten together to measure traffic speed increases, and it is necessary to use measures from different companies to understand what it is happening on this issue. Marsden talked about zero rating practices when some content are provided without cost to users.
Mr Christopher Lewis, Public Knowledge, highlighted the importance of mobilising people to demand not only strong net neutrality protections, but accurate measurement and ongoing monitoring. For him, it is necessary to build a reliable environment where people can trust broadband companies and regulatory agencies, and the provision of those sorts of measurements are a way for this. Lewis thinks that it is fair to companies that once there are high level basic rules that can be measured against as they develop new practices they know what the rules of the road are and can innovate within that space. In the end of his speech, he talked about the difference between net neutrality and a future of regulation around dominate platforms.
Mr Klaus Nieminen, FICORA, began saying that in Finland the situation has increased a lot during the years without having any regulations in place but now there is the European Open Internet Regulation and as a legal background it has helped to have a legal founding for the decisions and to do the enforcement. According to him, the Finnish agency does not see a need for technical measurements because it has a good co-operation with the industry, end users, ISP and manufacturers. Ficora monitors the complaints from users and requests industry information when it is needed. Nieminen thinks that the technical measurements are not the only way of doing the monitoring but he agreed on the importance of having net neutrality measurement tools. He ended his participation by talking about the BEREC net neutrality regulatory assessment methodology that describes a way for taking some of these measurements and a tool that is under development.
By Nathalia Sautchuk Patrício
Related event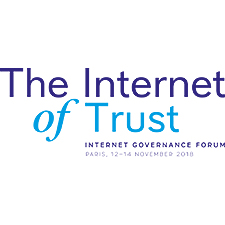 Related processes