Lightning session 17
14 Nov 2018 12:45h - 13:00h
Event report
[Read more session reports and live updates from the 13th Internet Governance Forum]
The aim of this lightning session was to provide an overview of the capacity building work that ICANN does in underserved regions.
Mr Nigel Hickson, International Government Officer, ICANN, welcomed the audience to the ICANN Capacity Building in Underserved Regions lightning session. The session aimed to provide an overview of the capacity building work of ICANN in underserved regions. Special attention was given to enhancing the understanding of governments regarding ICANN and the domain name system (DNS). The capacity-building programme for the Government Advisory Committee (GAC) of ICANN was first established in 2017.
Mr Rafael 'Lito' Ibarra, ICANN Board Director, Latin America, explained that since its inception, the programme has organised workshops in Kenya, South Africa, Fiji, the United Arab Emirates, Puerto Rico, Senegal, and Panama. Some240 government and regulatory personnel have taken part in these demand-driven workshops where topics have focused on capacity development relevant to the needs of the regions. The rationale for this regional approach has been to lower barriers to participation while increasing diversity and effective participation of GAC members from under-served regions.
While the workshops have been organised by the GAC Underserved Regions Working Group and the ICANN Government Engagement Team, they have also been supported by other ICANN constituency groups as well as I-Star (I*) organisations, representing regional and international Internet-related activities. Post workshop surveys prepared by ICANN Org (ICANN staff members) have revealed very high satisfaction rates and have also fed back further topics for coverage in future workshops. These have included the role of ICANN in the Internet Governance landscape, the function of the DNS, DNS recovery and resiliency in the context of natural disasters, and the ICANN multistakeholder model.
The 'multistakeholder model' is at the heart of ICANN's policy making. This is a community-based, consensus driven approach to policy making, incorporating the idea that Internet governance should mimic the structure of the Internet itself – borderless and open to all.
The ICANN Board has a five-year strategic plan in which capacity-building is encouraged. Ibarra explained some of the other activities in which GAC members are introduced to other sections of the ICANN community. This interaction also contributes to their capacity-building and to further involvement in ICANN. These include the Fellowship and Next Gen programmes and the cross-community ICANN Leadership Course, bringing members from different constituencies together to learn what each group contributes to the work of ICANN. GAC members also get support to attend local events including local and regional Internet Governance Fora.
By Maureen Hilyard
Related topics
Related event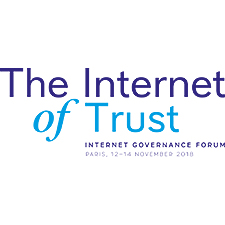 Related processes