Women empowerment through ICTS
13 Nov 2018 13:45h - 14:00h
Event report
[Read more session reports and live updates from the 13th Internet Governance Forum]
Information and Communication Technologies (ICTs) cannot be ignored in the fight for gender equality. Women empowerment helps to achieve gender equality.
The lightning talk, which reviewed case studies from Afghanistan, India and the Philippines, was moderated by Ms Maria Beebe, Advisor, TechNation. She highlighted the objectives of TechWomen.Asia, which are aligned with the Sustainable Development Goal (SDG) 5, which aims to achieve gender equality and empower all women and girls. The key messages for the lightning talks were: Information and Communication Technology (ICT) matters for gender equality, gender equality requiring ending discrimination against women and the need for the multistakeholder collaboration.
Sharing the Afghanistan case study, Ms Anastacia Sendrea, Business Development Associate, TechWomen Afghanistan, talked about TechWomen Afghanistan, which is a women-led, multistakeholder platform for women aimed at increasing women's participation in technology, governance, civil society and business through the use the technologies. Sendrea shared an example of a helpline that had been set up with the support of the Canadian government and hosted in Kabul, Afghanistan, ensuring call anonymity.
Mr Osama Manzar, Founder, Digital Empowerment Foundation, emphasised that India has more than half a billion women, 92% of whom are from rural India. He shared further statistics that 72% of women have no access to mobile devices, thus contributing to the number of disconnected women. He attributed this to the patriarchal society in India and many other countries, with men as decision makers in many of these communities, even regarding decisions as to what type of phones should be bought. Between 2016 and 2017, only 97 complaints were made to the 'I am trolled' helpline, a number which Manzar considered small since many cases go unreported. Manzar emphasised that no kind of policy can solve all the existing problems. He shared a programme of the Indian government aiming at equipping over 60 million people with digital skills.
In the case of the Philippines, a presentation was shared by Ms Beebe, showing a map of technology-based violence against women in the Philippines. The numbers showed that almost 74% of women aged between 18 and 30 or younger are more likely to experience online violence, and 54% of the reported cases are perpetrated by someone known to the survivor. Measures to improve gender equality should be government-driven, company-driven or driven by individuals. Generally, there is a need provide family-friendly policies in the workplace, introduce policies and programmes to improve gender balance in male-dominated industries, strengthen economic incentives for women to remain in the workplace and reduce barriers to labour-force participation.
By Sarah Kiden
Related topics
Related event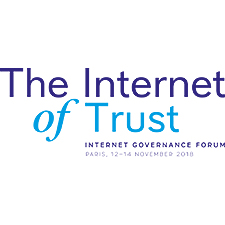 Related processes