Investment strategies to scale community networks: Exploring blockchain and efficient investment strategies
14 Nov 2018 09:00h - 10:30h
Event report
[Read more session reports and live updates from the 13th Internet Governance Forum]
Research shows that an increase in the rate of people being connected has dropped sharply over the past year. There is a need for more funding and a better understanding of community networks. Sharing infrastructure, and work on a further penetration of broadband access, (stable access) are on the agenda of organisations looking at community networks.
The moderator of the session Mr Paul Wilson, Regional Internet Registry for Asia Pacific (APNIC), introduced three questions for the main debate in the session:
How can we leverage grass-roots initiatives for digital inclusion to work on connectivity through community networks models?
Are there new aspects that can be incorporated to improve the effectiveness of investments in allowing new communities to connect?
To what extent do current strategies address the needs identified by community networks?
Ms Carolina Caeiro, LACNIC, in response to the last question spoke about the South American FRIDA (Regional Fund for Digital Innovation in Latin America and the Caribbean) programme and the Seed Alliance. She said that two main takeaways from this programme are that organisations want to resort to community networking as a solution to achieve connectivity, and stressed the importance of strategy to resort to knowledge transfer from the existing, consolidated networks to new communities.
Mr Carlos Rey Moreno, Association for Progressive Communications (APC), pointed out that if all the investment financial instruments are out there, one way forward is to add clauses and conditions that enforce infrastructure sharing that they are subsidising, or free access to community networks to any of those resources. This way costs would go down, and eventually those business models will start making sense for those looking at this from a social development perspective.
Mr Phet Sayo, IDRC, added that IDRC is working in developing research organisation, so they support development research that involves in-depth case studies and analysis. They also support the movement around open telecom data, policy, and regulation.
Mr Carl Elmstam, Swedish International Development Cooperation Agency (Sida), shared his organisation strategy to focus on increased access. The current analysis shows that the increase rate of people being connected has been dropping sharply over the past year. For that reason, community networks are again in the focus of SIDA. It is important to pay attention to how community networks can generate jobs in the local community. There is a room for entrepreneurship and business opportunities where profit will stay and be reinvested in that community.
Mr Alberto Cerda, Ford Foundation, pointed to the Ford Foundation Programme called Internet Freedom. This programme provides support to public interest organisations advocating Internet policies from the human rights or social justice perspective. During the first two years of the programme working overseas, there was some investment in implementing community networks, particularly in Brazil and India. The Ford Foundation has also been supporting public transparency of the Universal Service Provision Fund in Nigeria. They will continue to focus on supporting initiatives that are trying to change policies.
Ms Jane Coffin, Internet Society (ISOC), said that ISOC is running a campaign focused on community networks with the emphasis on capacity development, community development, as well as technical development. Small projects matter because their social impact is huge, she added.
Ms Stavroula Maglavera, University of Thessaly, pointed to the European Commission's programme initiative called the Collective Awareness Platforms for Sustainability and Social Innovation (CAPS). It supports grassroots initiatives and community networks. She also mentioned the tools and best practices within (CAPS)
Ms Silvia Díaz Morena, Universidad Complutense de Madrid, spoke about the peer-to-peer initiative she is working on. The goal is to co-create centralised tools with communities. Making the co-creation process really inclusive is a big challenge. Blockchain technology can provide a solution by making the rules into code.
Mr Panayotis Antoniadis, NetHood, added that we should focus more on making community networks viable and legal, and then the economic incentives are there. He pointed out that the obstacle that needs to be updated is the right to use the public infrastructure.
Mr Nicolas Echaniz, AlterMundi,believes that at this point, community networks need funding as collective, not just as individual projects. There is also the importance of making the Universal Service Funds available to community networks. Funders, international organisations, co-operation agencies could focus on how to help community networks make a credible case for their governments to actually design lines through which they can assign the Universal Service Funds.
In the concluding discussion with the audience there was a recommendation to maintain efforts on developing and funding broadband and stable access.
By Arvin Kamberi
Related topics
Related event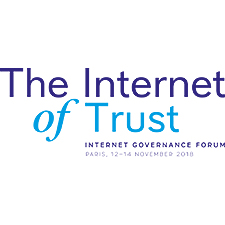 Related technologies