Hybrid business models: A connectivity and approach
13 Nov 2018 16:15h - 16:45h
Event report
[Read more session reports and live updates from the 13th Internet Governance Forum]
The session addressed the challenges of connecting people in India, Nepal, Namibia and the Philippines. The main problems highlighted were affordability of services, funding for infrastructure, and access to difficult geographic areas.
The session was moderated by Mr Christopher Yoo, Professor, University of Pennsylvania Law School, Civil Society, Western European and Others Group (WEOG), who stressed that the goal of the interactive section was to analyse the challenges of connecting more people around the world.
Ms Sarbani Banerjee Belur, Senior Project Research Scientist, Gram Marg, Indian Institute of Technology, Bombay Technical Community, Asia-Pacific Group, addressed the issue of how connectivity can be sustained, and be taken to remote areas of India. She participated in a project which aimed at connecting 24 remote villages, and brought together private and public players to provide connectivity. The advantage of having a multistakeholder model is to involve local entrepreneurs, otherwise accessibility cannot be sustained. Connectivity was enabled by selling to the village administration bandwidth for USD$ 13 Dollars a month. The local ISP then also sold bandwidth to the village office, as well as to the villagers. This is the current user scenario, and the required bandwidth is increasing.
Ms Natalie Rowney, Namibia Children Health Trust, highlighted the point that the digital revolution has not reached Namibia yet, because the Internet is mainly not accessible and affordable. In addition, the majority of Namibian youth do not have training in the technical field. Securing funds and the precarious infrastructure are other barriers to developing the digital economy.
Mr Allen Bailochan Tuladhar, Private Sector, Picosoft Nepal, Asia-Pacific Group, addressed the hurdles of connectivity in Nepal. They include difficult terrain and geography with population being sporadic and spread far and wide. Fibre is not an affordable option, and another barrier to connectivity is related to taxes. The amount of taxes due in the sector is equal to some other industries such as gambling or alcohol: over 35% tax on the Internet, a 13%Telecom server charge, and a 4% universal service fund. In terms of looking at hybrid models of investment, these tend to be always from the governmental sector to avoid the possibility of corruption. Regarding funding, the hybrid models adopted by companies such as Facebook and Google seem to be the most promising: free for consumers, and paid for by third party players.In this hybrid model, it is still a struggle to find which is the best model. An aggressive pricing model is being considered, where services are sold into the city, and rural areas are subsidised, to enable long term sustainability. Nepal is in need of connectivity, with 30 million people currently unconnected.
Ms Philip Zululeta, Private Sector, WiFi Interactive Network Inc, Philippines, Asia-Pacific Group, stressed that in the Philippines, 96% of users are on a prepaid pay-as-you-go model, with an average spend per month of roughly 2 dollars. Back in 2015, an attempt was made to increase connectivity with a sponsored Wifi model. A consumer goods giants was asked to fund the cost of providing Internet access at community 'Mom and Pop' stores. In exchange, when consumers made purchases of a specific sponsor's brand, they received 30 minutes of free Internet access. However this model was not sustainable because stores did not have Point of Sale systems to track if a brand was sold, so brands stopped investing in the scheme.
Currently, version 3.0 of the business model is being launched, focused on high traffic public areas such as bus terminals, front line Government offices, and train stations, where there are many users who can easily be addressed at any given time.
In addition partnerships with e-commerce based companies have been started, where the companies are dependent on Internet connectivity to sell their own products and services. Example of this are online discounted shopping sites, and micro lending, so peer-to-peer lending online can be facilitated through free wi-fi hot spots.
In closing, Zululeta stressed that in the three years spent working on connecting the Philippines, they have come to the conclusion that this is not really a technology problem. The tech exists in different flavours, and there are many more to come. Their specific audience expects wi-fi to be free. As a private enterprise, their continuing work is to develop a win/win economic model, where consumers or users get what they want, and at the same time their commercial partners are able to justify continued participation and investment in this approach.
Report by Ana Maria Corrêa
Related topics
Related event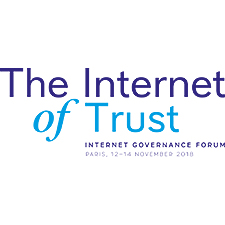 Related processes
Related technologies