Has it become a luxury to disconnect?
12 Nov 2018 12:30h - 13:30h
Event report
[Read more session reports and live updates from the 13th Internet Governance Forum]
The questions discussed were how to navigate a 24/7 online relationship with technology, whether privacy is well-protected, and whether being offline is a choice that is possible.
Ms Solana Larsen, Mozilla, raised the issue of the digital divide, pointing out that many vulnerable groups like women, children and the poor, are still not connected to the Internet. Children are vulnerable both online and offline, Larsen pointed out. How parents choose to connect their children affects how much at risk children are. She stated her belief that parents will face backlash from their children for the content the parents posted while their children were underage, and that this area could use better regulatory guidance. Larsen pointed out that, in her experience, people are confused about how much privacy they want and need. People are uncertain how privacy is defined, how to value it, and how to assess it. On the other hand, there is an urgency for societies to be connected to the Internet. Larsen also stated she does not believe users have the opportunity to create spaces where they can be offline when they wish to be.
Mr Shashank Mohan, Software Freedom Law Centre, talked about India's Aadhaar project. The project was initiated in 2009, and it takes data from Indian citizens to give them better social services. Mohan pointed out that Aadhaar penetrates all the parts of the Indian citizen's life. While the Supreme Court of India declared privacy as a fundamental right for all Indians, Aaadhaar does not use minimal data. The project shows systematic non-understanding of privacy by both the executive and judiciary branches of government. Mohan also pointed out that there must be a balance between the children's right to privacy and the right to access to information. He also raised the question of the age limit to access the Internet. Mohan also pointed out the need for a curriculum on digital literacy, underlining that the Internet can be a bridge to quality education.
Mr Ephraim Percy Kenyanito, Article 19, pointed out that Kenya does not have a national privacy law, and that privacy is protected by a constitutional provision instead. He stated that he is among those working on a draft of a national privacy law. Kenyanito pointed out that raising awareness of Internet related issues is crucial. This can be done by drawing attention to important dates, by acquiring allies, and by making people understand technology and related processes. One cannot always rely on the judiciary system – there are countries where the rule of law does not exist. Existing mechanisms should also be supported in order to raise more awareness about responsible use for technology, instead of spreading fear of technology.
By Andrijana Gavrilović
Related topics
Related event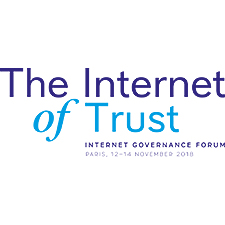 Related processes