Gender issues and democratic participation: Reclaiming ICTs for a humane world
12 Nov 2018 10:45h - 12:15h
Event report
[Read more session reports and live updates from the 13th Internet Governance Forum]
That technology is not neutral is shown in examples from around the world of women who either are directly working in the tech environment or are working with women who wish to access and use technology more frequently but are not able to, due to the uneven distribution of access across genders, in all regions. Political implications play an additional role when it comes to silencing the voices of women present online.
Mr Asad Baig, Founder and Director, Media Matters for Democracy, gave an example of assessing political hashtags in Pakistan in order to see the level and the nature of participation. The result showed political hashtags being swamped by fake accounts which are used to create political narratives in Pakistan. Baig said that specific targets were journalists online, women politicians online or 'anybody who in general talks in a progressive manner about politics in Pakistan'. He concluded that it is easy to 'hijack a certain discussion or create a narrative online' on platforms such as Facebook. He concluded by saying that civil society organisations in Pakistan need to be strengthened and collaborate with platforms such as Facebook and Twitter.
Ms Gayatri Khandhadai, Asia Policy Regional Coordinator, Association for Progressive Communications (APC), talked about women in India, from 16 to 21 years old, who come from low-income families. In the family they usually do not get to use the phone for as much time as males of the same age in the family do. When they do get access to the phone, they are constantly questioned about the people they talk to, which turns into family surveillance. She stated that it is not enough to think about access and political participation. Before this, the ways different genders access the Internet and the freedoms they are given to use it should be considered. She pointed to daily discrimination, lack of freedom for women, restricted access and use, as well as any possibility of meaningful use.
Ms Ankhi Das, Director of Public Policy, Facebook, acknowledged traditional access barriers that exist, for both economic and social reasons. When it comes to the private sector, their effort is invested in digital literacy and safety training. This results in people understanding how to be safe online, and about the 'hygiene practices' young people must follow online. Efforts are also made to ensure that local language content is available. When it comes to the popular use of hashtags, they are shown to be targeting women who are active in public life, or who have a public role in media or politics. She noted that there are many actions that Facebookis undertaking to implement community standards strictly.They have partners in civil society who are flagging incidents of types of hate speech that target women. The community standard is then enforced.
Ms Sophie Viger, Director, Web@cademie schoolEpitech, explained that the school offers free computer training classes accessible to anyone from 18 to 30 years old. It looks for internet technology (IT) talents regardless of social background.The school does not have teachers, it is based on peer-to-peer learning. Students stay for the software development challenge and are creating pieces of software. Students develop IT technical skills, problem solving, collaboration, critical thinking, self-learning, creativity, diversity handling,and 'a state of mind to face the unknown'. Currently there are 4 200 students in Paris, and 800 students in Silicon Valley.
Ms Isabelle Hudon, Ambassador of Canada to France and Monaco and co-chair of the G7 Advisory Council on Gender Equality Government, spoke about the largest French University where 30% of students are in tech.Hudon spoke about her experience in technology when she noticed differences between men and women in technology. 'People explain to me that women did not choose to go to tech school so they're not building the Internet.' She continued by stating that she does not understand why there are fewer women on the Internet which results in the Internetbeing 'a man's world, you know it is a man's world and it is never safe for women.
By Aida Mahmutović
Related topics
Related event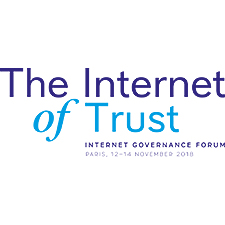 Related processes