Game over IPv4: The need of IPv6 for the future of games
13 Nov 2018 15:00h - 16:30h
Event report
[Read more session reports and live updates from the 13th Internet Governance Forum]
The session, moderated by Mr Eduardo Morales, NIC.br, featured discussions on the consequences for online games of the most often used techniques to extend the life of IPv4, including possible workarounds to the problems and the difficulties in deploying IPv6 in online gaming.
In his introductory speech, Morales presented the Brazilian scenario where many small ISPs and NIC.br claim that game players are experiencing connectivity issues because different game platforms are not implementing IPv6. He said that only mobile games seem to worry about the question of IPv4 exhaustion. Morales said that a CGNAT (Carrier-Grade NAT) technique is a possible solution, but online games do not work very well with this solution and the best idea is implementing IPv6 in both ISPs and online game platforms.
Mr Antonio Marcos Moreiras, NIC.br, started by explaining that online gaming is a big industry around the world and this problem is not merely a Brazilian problem. He explained that even ISPs that implement both IPv6 and CGNAT experience connectivity issues with online gaming platforms. But Moreiras agreed that it is not only a problem for online gaming platforms, since some small ISPs do not know how to implement IPv6. He presented a survey that NIC.br conducted in Brazil with 173 ISPs; many of them agreed that online gaming presents an issue for them. Moreiras said that some platforms have a broken IPv6 implementation and Sony Playstation is the platform with the largest number of complaints in Brazil. Finally, he thinks that a multistakeholder approach is important in solving this problem, putting together ISPs, the online gaming industry, and governments.
Mr Lee Howard, Retevia, presented statistical data about IPv4 exhaustion and IPv6 implementation around the world. For him, it is important to measure how people use the Internet. From different sources, he affirmed that IPv6 performance is better than that of IPv4, that is, it is faster in reaching content using IPv6. In his presentation, he stated that APNIC did a study indicating that IPv6 performance is better in all regions of the world. He concluded by asserting that putting all stakeholders together would be more effective than regulation for advancing IPv6 implementation around the world.
Mr Klaus Nieminen, FICORA, started his presentation by saying that IPv6 offers a better Internet for end users and enhances the quality of experience because it has a lower latency in the connection. On the other hand, he claims, if a user is behind a Network Address Translation, the user will experience more difficulties in reaching the content, and this becomes a problem for content providers. Nieminen reinforced the importance of collaboration between regulators and industry to implement IPv6. He said that the situation is much better now because this topic is in mainstream discussion. Nieminen thinks that lack of human and financial resources are the primary difficulties. In Finland, Ficora decided against regulation of IPv6 implementation. In his final statement, Nieminen talked about the Finnish initiative regarding IPv6 and how Ficora is working on recommendations for ISPs.
Ms Bárbara Prado Simão, IDEC, presented a consumer vision of this problem. For her, the implementation of IPv6 is a question of offering good quality access to consumers. She has investigated 28 complaints about connectivity problems with online gaming platforms in Brazil. Anatel, the Brazilian regulator, has a resolution stating that if a consumer has problems with connectivity, the individual has the right to claim a public IPv4 address. This is a provisional solution. Simão said that this topic is very difficult for consumers and most of them have insufficient technical knowledge to claim their rights. In the end, consumers do not achieve a solution and just give up. She suggested that since ISPs and online game customers are the same, civil society has a role in pressuring businesses.
Mr G Darrin Veit, Microsoft, presented the Xbox perspective on the issue. He said that the Xbox team is very concerned about the implementation of IPv6, because the CGNAT solution is not ideal and causes problems. According to him, it is important to implement IPv6 in both ends of communication because online games are based on peer to peer communication. Veit claimed that home routers do not have IPv6 enabled by default and large ISPs use double NATs, creating problems for online gaming. He stated that it is more than IPv6 implementation on the table, but a quality, low latency IPv6 is essential for online games. In concluding, he recommended the education of game developers and network operators concerning the importance of IPv6 implementation and how to put it into practice.
By Nathalia Sautchuk Patrício
Related topics
Related event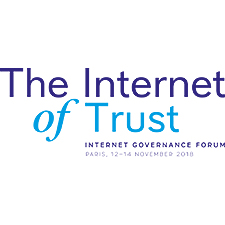 Related processes
Related technologies