EU delegation to the IGF & Youth IGF Movement
12 Nov 2018 13:30h - 14:30h
Event report
[Read more session reports and live updates from the 13th Internet Governance Forum]
Youth IGF movements have been playing an important role in raising awareness on Internet Governance and Cybersecurity issues across the globe. Having youth participate in political decisions and organisations were significant recommendations of the panel.
The moderator, Ms Yulia Morenets, TaC, Together against Cybercrime, introduced the table by thanking the European Parliament delegation for accepting its invitation. She introduced the Youth@IGF Initiative and its achievements.
Ms Miapetra Kumpula-Natri, Member of the European Parliament for Finland, pointed out that the European Union cannot legislate for the world, but only for Europe. The EU thinks privacy is an important human right, which has been implemented within the EU through the GDPR, with global consequences, even though originally directed towards Europe. She mentioned 35 countries where youth activists have organised Youth@IGF events.
Ms Maria, from the Ukraine, pointed out that several events were organised in her country for the European Cybersecurity Month: a debate on privacy; and, an event on cybersecurity, which underlined the fact that there is a lack of cybersecurity professionals in the Ukraine and a lack of women in information technology.
Ms Agita, from Indonesia, reported that one of the main issues in Indonesia is that Indonesia has a large community that uses the Internet, but that many users lack awareness. Young people have gathered to create awareness, to identify cyberbullying, and to examine whether this is a policy focus in Indonesia. Unity between peers, parents, universities, schools, and the whole civil society is important to prevent cyberbullying.
Mr Bernardo, from Portugal, reported that the IGF movement was organised last month in Portugal. It started with a meeting consisting of university students who debated on security privacy and Internet governance to measure the knowledge of the majority. students. The movement is growing, and has the members of an initiative called 'cyberdetective', which aims to raise awareness and to provide solutions to people around cybersecurity issues.
Ms Julie Ward, Member of the European Parliament, pointed that the Youth@IGF community is operating and uniting throughout the whole year. She has had many opportunities to meet youth IGF groups. She thinks it would be interesting for the rest of her colleagues to know more about the benefits of youth interactions.
Ms Julia Reda, Member of the European Parliament,thinks that young members of the Parliament should be heard. She claims that it is always a struggle to get young people's opinions heard in policy discussions and that the European Parliament is no exception, where the average age is over 50 years. It can be difficult because youth is also a relatively small electoral group.
Bernardo pointed out that during the event organised last October, a lack of knowledge on most privacy and security issues was noticed. For example, many students present did not know what cookies were.
Agitastated that in Indonesia, the most important thing is finding the right balance between human rights and cybersecurity.
Mr Göran Marby, President of ICANN, pointed out that as a telecom operator he did an experiment. He looked at the lifetime of cookies. Some cookies had a life span of 2 500 years. Their construction gives the end user many responsibilities. For example, it is possible to improve protection considerably by cleaning out your cache and setting the web browser the right way, but that is not a well known fact.
By Pedro Vilela
Related topics
Related event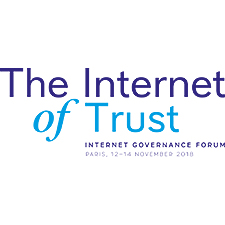 Related processes