Empowering change with data: Measuring youth digital mobility
13 Nov 2018 16:15h - 17:15h
Event report
[Read more session reports and live updates from the 13th Internet Governance Forum]
Moderator Mr Edmon Chung, CEO, Dot.Asia Organisation, introduced the session by describing Dot.Asia, its youth initiative, Netmission.Asia, and the Youth Mobility Index (YMI) study they have conducted. The methodology in the study used secondary data collected from various governments and agencies; and was based on geographic (outbound-inbound) mobility, social and startup mobility, and Internet factors. Employment, entreprenuership, and education were considered critical indicators. The methodolgy corralates well with gross domestic product (GDP), how an economy is doing and the competiveness rating. Japan and Korea have high youth mobility, while having lower GDPs. The study showed Singapore and Hong Kong (HK) as leaders in youth mobility, which was not considered surprising; however, Bhutan ranked at number seven which was considered interesting.
In further detail, Japan showed great numbers of incoming youth; however, Japanese youth do not seem to migrate to other countries. Taiwan showed similar tendencies in retaining its youth. Vietnam came in third in the ranking of startup momentum. In the happiness-cost index, Sri Lanka came first, and Singapore and HK ranked much lower due to less disposible income of young people. Planned improvements to the study included adding gender equity in the calculations. Chung mentioned UNESCO's ROAM (rights, openness, accessibility, multistakeholder) studies as overlapping their research and so the YMI is contributing to their study as well.
Next Mr Chitat Chan, HK Polytechnic University, spoke of the youth mindset in Asia and the importance of showing real data on how people influence governments and policies. The YMI also tries to measure curiosity, self esteem, and enthnocentric tendencies. If these psycho-social outcomes can be measured, the core relations also can be measured, displayed, and quantified through socio-cultural conditions.
Ms Joy Wathagi Ndungu, Vice President, Digital Grassroots (DIGRA), introduced an initiative that is entirely led by youth under 25, active in 36 countries. She talked of the importance of data-driven advocacy, which has many more consequences than its counterparts. In Kenya, a data protection bill is being drafted and DIGRA conducted research asking the public its knowledge and thoughts about it. Once the data from the surveys were visualised, the government was moved by the results to collaborate with civil society in increasing knowledge and awareness on the topic. DIGRA also benefits from the data compiled from their training groups, outcome reports, and communiqués to further purposes of advocacy and activism.
Chung asked what exactly can be done with the data collected, considering the abundance of data in many fields. Ndungu answered that trainings, capacity building, and similar efforts were needed to train individuals regarding what to do and how best to use data collected for specific purposes.
Ms Angel Ng, HK Youth IGF,answered the question of the importance of youth mobility. Where internationalised education such as exchange programs or international programs are available youth mobility is increased. She stressed the importance of increased mobility and internationalised education in the face of globalisation.
Chan claimed that no single factor determines 'open-mindedness', so more data is needed to identify factors related to open-mindedness in a given region. Internet circulation, access, and other sub-categories give us a more detailed picture of the phenomenon.
Ms Faith Lee, HK Youth IGF, mentioned her use of data in her refugee campaign in HK. The city has one of the lowest refugee numbers in the world with around 10 000 refugees, but data uncovered that only 0.6 percent of refugees were accepted, which is very low compared to other countries around the world. She also mentioned how youth seem more invested and interested in travelling and cultural experiences, rather than material purchases compared to older generations. Lee encouraged governments to utilise the results from the YMI beyond promotional use.
Final panellist Ms Sherry Shek, Internet Society HK Coordinator, mentioned their project that focuses on opening HK government data. It is very difficult to convince governments to open data because it allows the public to identify policy problems and shortcomings. For example, the government published a PDF land database related to a government project involving creating artificial land to solve housing problems. Yet, researchers had to buy geo-maps from the government, since they could not obtain needed data from the PDF. The research proved that there was land that could be better used without a need for artificial land.
Chung concluded by encouraging the audience to keep up with ongoing project developments from YMI.asia.
By Su Sonia Herring
Related topics
Related event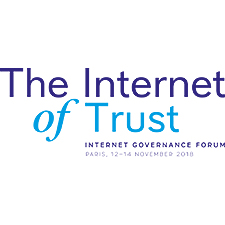 Related processes
Related technologies