Development, innovation and economic issues
13 Nov 2018 15:00h - 16:15h
Event report
[Read more session reports and live updates from the 13th Internet Governance Forum]
This workshop, titled "Effective Policies for Inclusive and Prosperous Digital Transformations" was the main session on development, innovation, and economic issues.
The objective of the workshop as presented by co-moderator Ms Nadia Tjahja, Netherlands, Youth Coalition on Internet Governance (YCIG), was to explore new challenges and unintended consequences that technical changes bring even though change is perceived as a catalyst to enable the UN 2030 sustainable development agenda and, specifically, the attainment of the 17 Sustainable Development Goals (SDGs).
The session consisted of three parts. The first segment set the scene for expert interventions and deliberations. The second segment was an invitation for IGF Dynamic Coalitions to make inputs and the final segment was for questions and answers.
Mr Jackson Cheboi,of the Communications Authority of Kenya answered a question concerning the barriers in deploying projects that facilitate the digital transformation in developing countries. He attributed cultural reasons, lack of required skilled personnel, an undeveloped legal and regulatory environment, and the exponential growth and diversification of technologies.
Mr Andres Sastre, who represents telecommunication companies in Latin America related that for the private sector to be at the forefront of using technologies to benefit society, businesses must operate in such as way as to gain the trust of citizens. He also advocated for interoperability among vendors and to engage with governments to promote universal service.
In answering a question regarding the main policy elements necessary to encourage innovation and investment in ICTs, Ms Celine Saada-Benaben,General Manager of eBay France, said the focus should be on creating needed platforms and to ensure trust so people can use them to develop and sell innovative products. She also advocated for an infrastructure that operates at high speed to handle huge transactions.
Mr Bishakha Dhatta of Point of View India, in responding to the question of what social and cultural considerations can help facilitate innovation, said that the main thing in regard to access is not just to have the technology, but to be able to contribute in creating content. This empowers people and makes them innovative.
Mr Christopher Yoo, DC Chair-Connecting the Unconnected, shared the approaches that his coalition is using to connect the un-connected. Their work draws linkages between Internet connectivity and the SDGs. He mentioned ongoing controlled trials Rwanda, Vanuatu, and Nepal that examines how connectivity can improve healthcare provision in remote areas.
Mr Olivier Crepin-Leblon,DC Chair for Core Internet Values gave a quick overview of the agency's role in preserving the Internet as a free, global, end-to-end network of networks with the aim of helping to achieve the SDGs.
Ms SM Kee, DC Chair for Gender and Internet Governance, highlighted the coalition's work in promoting access, ensuring that data is protected, and limiting the effect of intersecting issues that impede a range of rights, for example, concerning disabilities.
Mr John Carr, from the DC for Child Protection shared the agency's work on promoting children's rights online, acknowledging that children are not a marginal group, but a gigantic proportion of the world population whose rights and welfare must be protected.
Ms Minda Moreira, representing the Internet Rights and Principles Coalition, threw light on the Coalition's work, promoting the Charter of Human Rights and Principles of the Internet, published in 2011. This Charter has played a formative role within the IGF community through leadership and outreach in human rights frameworks across all stakeholder groups.
Ms Janet Sawaya from the DC on Public Access in Libraries gave insight into their promotion and ensurance of meaningful access to information, is in line with the rights approach to development promoted by the UN 2030 agenda.
Mr Gerry Ellis from the DC on Accessibility and Disability highlighted the importance of the coalition and its work since 1.3 billion people with disabilities live around the world, controlling $1.3 billion dollars in disposable income; 80 percent of them living in developing countries. In his view, his coalition works with different actors to ensure that disabled individuals can easily have access to technologies and benefit from them.
Ms Carla Reyes, from the DC in Blockchain Technologies, summarised their work as the identification of potentials for blockchain technologies. These technologies determine how people interact with each other, with their environment, with communities, and with private enterprises. They have explored this potential through a number of work streams that promote specific SDGs.
Mr Maarten Botterman of the DC of Internet of Things (IoTs) echoed the role that digitalisation has in shaping our society and how it will continue to affect everything we do. He stressed that connected devices will assist us and the coalition will continue to explore all that IoTs have to offer.
Ms Tracy Hackshaw from the DC for Small Island Developing States stressed that their main objective is to ensure that small island states have the needed voice when it comes to Internet governance.
Ms Su Sonia Herring of the Youth Coalition on Internet Governance talked about skill development and leadership development for youth and the coalition's efforts in achieving the SDG 4.4 and SDG 8.6.
The panellists presented closing comments and answered some questions from the audience and the meeting came to an end.
By Jacob Odame-Baiden
Related topics
Related event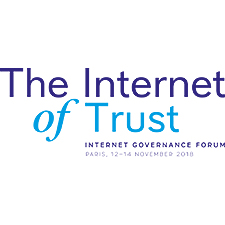 Related processes
Related technologies