Developing a SIDS internet economy action and research agenda
13 Nov 2018 12:30h - 13:30h
Event report
[Read more session reports and live updates from the 13th Internet Governance Forum]
The first meeting of the newly formed Dynamic Coalition focused on affordability, accessibility, the role of community Internet resources in education and social development, and infrastructure development (inter-islands connectivity and IXPs, and the status of DNSSEC deployment in Small Island Developing States (SIDS)). It also covered emergency accessibility due to their extreme vulnerability.
The moderator, Mr Tracy Hackshaw, Internet Society Trinidad and Tobago Chapter, gave a brief introduction to the history of the Dynamic Coalition and explained the structure of the session.
Mr Carlton Samuels, University of the West Indies, stated that all Small Island Developing States (SIDS) have the same issues regarding accessibility and affordability, as well as the issues with literacy, and the issues pertaining to infrastructure and regulations. The states should create a cohesive framework of action to deal with all of the issues because they are interconnected. He proposed that community networks might be a way of working around that problem. However, this requires specific regulations, and therefore the focus should be on regulators.
Ms Rhea Yaw Ching, Founder of Covela Foundation, pointed out that the Caribbean has made some significant advancements regarding affordability to those who have access. However, the problem of connectivity remains. She is concerned that the region is highly vulnerable from that point of view. Ching stressed the importance of a set of regulatory frameworks flexible enough to be able to accommodate their needs.
Mr Wesley Gibbings, journalist, followed up by saying that the previous discussion sounded familiar. He explained that during the emergencies in 2017, communication and emergency response mechanisms were nonexistent in Dominica and Antigua. He reaffirmed the importance of infrastructure but also pointed out that digital literacy is also a vital part of expanding connectivity and access.
Ms Maureen Hilyard, ISOC Ambassador, highlighted that cybersecurity is also a major issue, and that the importance of previous issues was a given fact.
Ms Nicole PItter Patterson, SheLeadsIt Founder, pointed out that there is not any reference specifically to the gender divide issues. Her work on that issue is focused on the Caribbean, but the situation is common in most of the developing countries and of course across the small island developing states.
Samuels turned the discussion towards the production of local content. He stated that the region has a fame of having gifted programmers, but they tend to be subjects of brain-drain. Therefore, it is vital to create local opportunities. He said that girls have been increasingly interested in computer science, as well as in science, technology, engineering and mathematics. He appealed for more mentors to guide and motivate the youth.
Ms Jacqueline Morris, Multistakeholder Advisory Group for Trinidad & Tobago, noted that Jamaica has a very interesting project. They have gathered an ICT diaspora team, which works on obtaining fellowships for Jamaicans in their companies in the US and UK.
Pitter Patterson proposed to develop a cadre or a pool of professionals to be engaged in different digital capacity projects.
Hilyard stated that the experience of the Caribbean would be of great value to the Pacific.
By Pedro Vilela
Related topics
Related event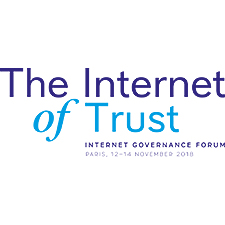 Related processes