Cybersecurity, trust & privacy
13 Nov 2018 10:00h - 11:15h
Event report
[Read more session reports and live updates from the 13th Internet Governance Forum]
The session discussed the security of international cyberspace and privacy, which inspires trust and leads to development.
Mr David Martinon, Ambassador for Cyberdiplomacy and the Digital Economy, French Government, stated that if we want to keep the Internet open, free, universal, and liberal, it must be safe. State confrontation, hack-back, privatisation of war, and interferences in electoral processes are new practices in cyberspace that we do not want to see occur. Martinon said that states should retain a monopoly on maintaining public order in cyberspace. He also stated that products offered on the global market should be secure.
Mr Long Zhou, Coordinator of Cyber Affairs, Ministry of Foreign Affairs of China, stated that Internet governance (IG) is not keeping pace with challenges in cyberspace. Zhou pointed out that building a community in cyberspace is necessary to overcome threats and risks. He underlined that shared development is essential to international cybersecurity. He stressed the need for a rules-based system in cyberspace, because the absence of rules means absence of peace or stability on the Internet, and consequently the absence of trust. Zhou stated that the principles enshrined in the UN Charter are the bedrock of IG, that China is committed to them, and that UN-led efforts should include more countries.
Ms Ashnah Kalemera, Programme Officer, The Collaboration on International ICT Policy in East and Southern Africa (CIPESA), stated that growth and Internet penetration in Africa is matched by growth of criminal acts in cyberspace. She underlined the need to prioritise policy and regulations to stop these criminal acts, but which do not curtail freedom of expression and privacy of users. She stressed the importance of building increased capacity for digital security practices among users, organisations, and governments in Africa. She concluded with stressing the need to pass policy and legislation that has been drafted in a participatory and consultative manner.
Ms Mallory Knodel, Head of Digital, ARTICLE 19, stated that conflict in cyberspace is increasingly securitised. However, at the centre of cybersecurity are people, and cybersecurity should be approached with this in mind. She underlined that policy and technical standards must go hand in hand to ensure privacy and security for everyone using the Internet.
Mr Seth Bouvier, Senior Advisor for Cyber Policy, US Department of State, pointed out that the way threats in cyberspace are confronted is important, but cautioned that the benefits of the Internet should be kept in mind as well. He briefly outlined the work of the US on preventing state conflict, designed to prevent conflict in the real world from spilling over to the online world and vice versa. The US supports the UN framework of stability to prevent state on state conflict. He mentioned the draft resolution on cybersecurity that the US tabled in the UN General Assembly and expressed hope that the new UN GGE will reach a consensus.
Mr Christoph Steck, Director Public Policy & Internet, Telefonica, first stated that cybersecurity is a topic on which all stakeholders agree. The main issue of cybersecurity is its complexity, which will continue to increase with the Internet of things. Cybersecurity is only as strong as the weakest link in the whole value chain. Second, he claimed that not all involved actors are equally prepared for cybersecurity. The approach to overcome evident challenges needs to be horizontal and should include self-regulation, policies, standards, and a certain level of security of design in products.
Ms Anahiby Becerril, Researcher, Public Center for Research and Innovation in Information Technology, Mexico, stated that Mexico has enacted a national cybersecurity strategy in the last year. She underlined the importance of the multistakeholder model in drafting and implementing national cybersecurity strategies, especially in terms of continuity of programmes. She underscored that all stakeholders should have different, but complementary responsibilities in cyberspace.
By Andrijana Gavrilović
Related topics
Related event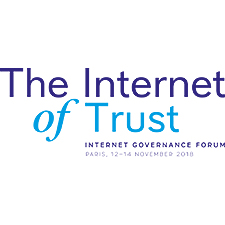 Related processes