Big data governance for Paris agreement and SDGs
14 Nov 2018 11:15h - 12:15h
Event report
[Read more session reports and live updates from the 13th Internet Governance Forum]
The session discussed big data governance from different perspectives. It discussed regulatory aspects from different countries and regions such as Mexico and the European Union, as well as data sharing for research purposes.
The moderator, Ms Chang Liu, Chinese Institute of Electronics, started by outlining the objective of the workshop.This was to find a solution for the governance of big data, and to propose joint actions and focus on guidelines for implementation and governance of data-sharing principles for the Paris Agreement and the sustainable development goals (SDGs).
In her own speech, she talked about the Global Change Research Data Publishing and Sharing project in China. This has six dimensions: data publishing, data repositories, data sharing, data networking, data citation, and data impact.
Ms Ana Cristina Amoroso das Neves, Fundação para a Ciência e a Tecnologia, talked about the regulatory aspects of big data governance for research. The main point for her relates to obtaining knowledge from public sector data. Big data can improve research and innovation and serve the 17 SDGs, but this has to be done according to regulations. She listed the main principles relating to processing of known sensitive personal data. It must to be processed lawfully, fairly, and in a disparate manner. It should be collected only for specific and legitimate purposes, and not be processed in any further manner. The processing has to be adequate, and accurate. The data must not be kept as identifiable data for longer than necessary to fulfil the intended purpose. And lastly, the data must be processed in a manner that ensures appropriate security. Important in this workshop are regulations on archiving historical research data for public interest. She explained that article 89 of the EU's General Data Protection Regulation (GDPR) provides safeguards for this kind of data.
Mr Ricardo Israel Robles Pelayo, Latin Academic Director and Law Professor, Humannas University, Mexico, began by explaining that because the economic value of obtaining information is one of the most important factors for the public and private sectors, it is essential to be interested in its legal regulation. He believes big data is an important information tool for current times.. The use of information obtained through big data is one of the major issues in our days, regardless of whether the information is exposed with or without the consent of the users of information technology. He went through the main legal bases for privacy and data protection in Mexican Legislation. Pelayo is concerned that advances in technology, and the use of information created by big data, are going faster than any rule created by man. This is also true of information used in social networks. He considers, therefore, that the best way to protect personal data is through implementation of a law that aims to educate and inform all of the people how they can protect their personal data. He considers this to be a part of human rights, and particularly the right to privacy.
By Pedro Vilela
Related topics
Related event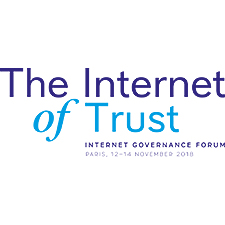 Related processes
Related technologies