Assessing hate-speech and self-regulation, who and how?
14 Nov 2018 09:00h - 10:00h
Event report
[Read more session reports and live updates from the 13th Internet Governance Forum]
This open session reviewed the options of self-regulation to assess and address reports of hate speech online, and discuss the deliverables of bodies such as Internet businesses, their mode of operation, roles and responsibilities of stakeholders involved, and the basis for self-regulation to function, including independence, and legal oversight.
The moderator, Mr Menno Ettema, Programme Manager, cooperation projects on hate speech, hate crime and discrimination, Council of Europe, spoke on the need to assess and take action on hate speech, and the challenges in doing that. He highlighted the model of self-regulation but pointed to the challenges involved.
Mr Jeremy McBride, Consultant, European Commission against Racism and Intolerance on 'General Policy Recommendation No 15 Combating Hate Speech', set up the context of the discussion by pointing to the increase in hate speech and various initiatives against this, and the importance of self-regulation. He spoke about the General Policy Recommendation No. 15 on combating hate speech from the European Commission Against Racism and Intolerance (ECRI), covering legal and administrative measures; self-regulatory mechanisms; effective monitoring; victim support; awareness-raising, and educational measures. He highlighted how the recommendation has defined what self-regulation means, the code of conduct, ways to monitor complaints, and responses, and spoke on the advantages of self-regulation. He also spoke of the Network Enforcement Bill (19/13013) adopted in Germany on 30 June 2017.
McBride raised the question of how to set up self-regulatory bodies that can assess complex reports of hate speech, and decide on appropriate actions. He said that this is becoming essential, taking into account national regulations, while giving due regard to human rights principles, and Council of Europe standards.
Mr Tamas Dombos, Board Member, Háttér Society, Hungary, introduced the services provided by the Háttér Society, and spoke about target groups of hate speech, such as minorities like the LGBT community, and the need for a collective response to hate speech. He also talked about the European Union code of conduct self-regulation model with Internet companies. In terms of the expectations of minority groups, the process of self-regulation should be quick, transparent and accessible. Self-regulation should be complementary to legal or criminal processes. He also spoke of the EU code of conduct as the model for self-regulation.
Mr Antonio Batiste, Public Policy, Facebook France, shared the example of the work Facebook is doing with the French government, and how the company is working with community and government to address issues of hate speech.
Comments from the audience included: The need for actively reporting offensive content; finding the right balance of who to trust; independence of self-regulation; contextualising hate speech; the difficulty of defining hate speech; the role of educating people against hate speech; and what forms of self-regulation should be adopted. There was also an example shared from Kazakhstan as to how an NGO was tackling hate speech through self-regulation.
As a next step, Ettema said that that notes of the discussion would be shared, and that the dialogue would continue on how to improve and gain transparency, and create clearer definitions.
By Amrita Choudhury
Related topics
Related event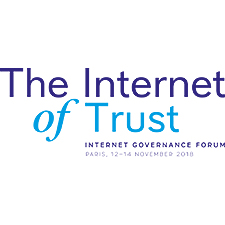 Related processes