AI: Ethical and legal challenges for emerging economies
14 Nov 2018 09:45h - 11:15h
Event report
[Read more session reports and live updates from the 13th Internet Governance Forum]
The session explored the best practices of use of artificial intelligence (AI) and its governance in developing countries. The purpose is to bring the challenges faced by those countries to the IGF in order to build a good governance model and efficient legal framework for all.
The session was moderated by Mr Babu Ram Aryal, Forum for Digital Equality, who started by introducing the current situation of AI technology. He mentioned the role of AI in facilitating a good quality of life for everyone. He emphasised the challenges faced in order to build a good governance model of AI.
Ms Nnenna Nwakanma, World Wide Web Foundation, started by explaining that new technologies must facilitate human beings. She talked about 'Sophia', a social humanoid robot developed by a Hong-Kong-based company, and how she can become, for example, a doctor for people on sexuality issues in Africa.
She emphasised the role of digital tools in agriculture in data analysis. She mentioned how to use AI in the public service, health, etc. Furthermore, she noted the importance of AI for translating languages especially in Africa. She said that the human attitude must change around AI. It is important to explain AI technology. Finally, she talked about the focus on helping young developers deal with AI challenges.
Ms Chuang Liu, China Association for Science and Technology, explained the advantages and challenges of using AI in China. She mentioned AI in drones and unmanned vehicles. According to her, AI is helping to improve service in restaurants. China has three AI ports, with Yangshan being the biggest of them all.
Furthermore, AI apps have become hot topics in Chinese universities. She mentioned also the problems and the opportunities like less knowledge and skills for new positions in jobs, not enough teachers, etc. According to her, the solutions depend on the education system.
She said that we have to think about the advantages of AI for the sustainable development goals (SDGs). She pointed to the role of the UN in order to facilitate the achievement of those goals by linking to AI technology.
Mr Bikash Gurung, Robotics Association of Nepal, joining remotely, explained the challenges and opportunities of AI in Nepal's context. He mentioned AI in development, in building capacities, services, drone delivery system, etc. He highlighted the will to democratise AI in public and private sectors.
According to him, Nepal is trying to build digital competencies. AI is helping to improve the conditions of employment in the private sector. There are still legal challenges, for example, many companies are still facing obstacles vis-a-vis the legal framework.
Finally, he noted the knowledge gap, lack of data availability, lack of awareness about the technology. He emphasised the unemployment due to AI.
Mr HyunWook Park, noted the issues around AI. He pointed to the issue of freedom of speech and privacy violation. He also highlighted censorship and economic issues. According to him, robots are going to replace humans in jobs in the future.
Furthermore, he said that the AI is not the problem so much as the attitude of human beings towards this new technology. Finally, he stressed the monopoly issue of AI; it is important, according to him, to share data for everyone's benefits.
The session ended by encouraging governments and private sectors to work together for the opportunities of AI in economic development.
By Gilles D. Bana
Related topics
Related event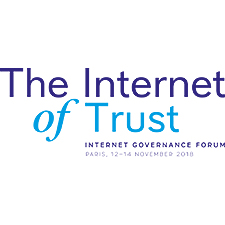 Related processes
Related technologies