Women and LGBTQI in the IGF 
17 Dec 2017 14:00h - 16:00h
Event report
[Read more session reports and live updates from the 12th Internet Governance Forum]
The objective of the pre-event session Women and LGBTQI, as shared by session organiser Ms Renata Aquino Ribeiro, E.I. Consulting, Brazil, was to reunite the women and lesbian, gay, bisexual, transgender, queer, and intersex (LGBTQI) community, who participate in several of the IGF spaces to exchange knowledge, network, and create collaborative projects to strengthen the IGF. The idea, she emphasised, is to create an official space and an open forum for discussion of gender issues. Such a networking space would provide information about the activities, projects, and investigations in gender issues in the multiple spaces of the IGF.
Co-organiser of the session, Ms Angie Contreras, SIG Women, Mexico, mentioned that since different areas have different issues, forums where people can come and share their diverse experiences are needed.
In answer to a query raised by a participant – that in issues related to gender and women, there should not be a division between the two genders, Aquino Ribeiro clarified that the idea of the forum is not to separate men and women, but rather that both genders have to work together. Dr Olga Cavalli, Argentina's Governmental Advisory Committee representative at ICANN, highlighted that all events organised should have gender balance. She reiterated the importance of having an action-oriented approach with concrete actions and proposed quotas for women in jobs and positions.
Aquino Ribeiro shared that as first steps, the conversations have started in national, sub-regional and regional IGF initiatives, (NRIs) which are discussing gender issues. Ms Valentina Hvale Pellizzer, Association for Progressive Communications, reiterated the importance of having spaces to acknowledge that there are different people, needs, and perspectives.
There were discussions on the issues of women in STEM education (Science, Technology, Engineering, and Maths) and how to involve them. A participant shared their experience of how the Latin America and Caribbean Network Information Centre (LACNIC) is working to increase women's participation in LACNIC. She explained the fellowship which LACNIC will announce next year for women working in technical fields. Another participant felt learning from the experiences of women as role models is important. Creating a space to respect and acknowledge other differences was felt to be important.
Examples were shared by NRI participants from Uruguay and Lebanon on initiatives to encourage women's participation. Contreras shared the objectives of SIG (Special Interest Group) Women in the Internet Society. A participant from New Zealand shared about their IGF initiatives and how diverse their event was. More women are participating, and minorities and people with disabilities are encouraged to join. The initiatives of the Open Heroines Community, and participation in ICANN and the Internet Society were also discussed. A participant shared how the Middle East Policy team is working to draft policies to have more women online, and to build the capacity of women in the Arab region.
Ms Paola Pérez, Chair of Public Policy in LACNIC, while speaking on involving both men and women in the LGBTQI community, shared how LACNIC is supporting projects in the community and seeing how to contribute and bring women to the IGF space.
Cavalli shared the concern that many women do not apply for opportunities and suggested that irrespective of the results, women should apply. Another participant shared that providing role models and mentorships by showing possibilities can help more women in technology. Others mentioned initiatives such as the Telegram group, and the IG Hub WhatsApp Group. One respondent shared their concern about copyright issues, especially EU Article 13, which, they noted, is a threat to minorities.
A respondent from North America shared that creating an environment where minorities of any kind can present themselves is important.
A more granular approach to bringing in diversity and balance is important in the gender discussion. As a next step, it was proposed to use the NRI toolkit to start a multistakeholder group to take the initiative ahead.
By Amrita Choudhury
Related topics
Related event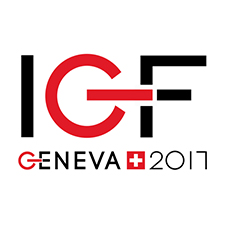 Related processes