What digital future for vulnerable people?
18 Dec 2017 09:00h - 10:30h
Event report
[Read more session reports and live updates from the 12th Internet Governance Forum]
The session started with introductions by session chair Mr Enrico Calandro, Research ICT Africa. He then directed the discussion on cybersecurity and the level of awareness for users on cyber-threats, freedom of expression, the level of comfort in sharing information online, and the preferences of different groups. He also proposed that the panellists discuss if and in what ways gender and the level of education impact on how people share information online.
Ms Chenai Chair, Researcher and Communications Manager, Africa Digital Policy Project, gave a short presentation detailing information on the digital divide that is emerging between those who are aware of their digital rights, and those who are unware and do not have resources – the skills, means and capabilities – to enforce these. The information was from the first round of a survey completed in seven African countries.
From the perspective of an organisation that conducts research and as an advocacy group, Mr Wakabi Wairagala, Director, Collaboration on International ICT Policy in East and Southern Africa (CIPESA), addressed the necessity of bringing the voices of users into the policymaking process, but noted that there must be evidence to back up claims. He also highlighted the importance of establishing the status of the issues being advocated for, and finding possible solutions before actually advocating on an issue. He concluded that research which speaks to affordability and rights is a necessity.
Ms Alexandrine Pirlot de Corbion, Advocacy Officer, Privacy International, gave her presentation from a regulatory perspective. She highlighted that the public may not know what is happening, and are not informed, which can pose difficulties for an individual involved in related matters. She stated that individuals are not informed, in a way that is impacting and interfering in their right to privacy. As such the implications of practices and policies need to be put into perspective. She highlighted the challenges faced by advocates when undertaking work related to privacy, data protection, and data surveillance, and that the implications are mostly visible only when harm has already occurred. In this respect she advocated for preventative measures rather than restorative measures. She also made mention that the public may not possess the necessary skill set to understand the issues surrounding them, and this portion of the population is more at risk, as opposed to the more educated section of the population.
Ms Aloni Hecock, Co-director, Centre for Internet and Society, India, addressed the matter of including vulnerable groups such as the segment of the population which may be unaware of their online rights, or may not be ready to enforce their online rights. She addressed the importance of the language used when talking about privacy because of the various levels of interpretation.
Mr George Vargas, Head of Strategic Partnerships, Latin Region Media Foundation, spoke about how the media makes different groups feel safe and comfortable, while producing and accessing online and local content, bearing in mind that according to various cultures and beliefs, content may be inappropriate. Vargas discussed the role of Wikipedia, and looked at the safety of people accessing and creating content, and their need to feel part of knowledge creation.
From the Myanmar perspective, based on two national surveys in 2015 and 2016, Ms Yatanar Htun, Director, Myanmar ICT Development Organisation, nothing has changed in the gender divide. She discussed the issues faced by women as they pertain to the technological resources available.
There are new and emerging issues as more people come online. Ms Ursula Wynhoven, ITU Representative to the United Nations in New York, concluded, addressing issues such as freedom of expression, privacy and the effect of gender, and showcasing issues that affect women.
By Natoya Cassius
Related topics
Related event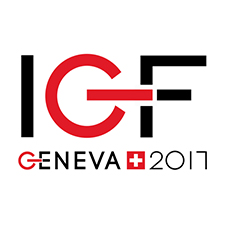 Related processes