Unpacking the Global Conference on Cyberspace 2017: Charting a forward course
17 Dec 2017 15:00h - 18:00h
Event report
[Read more session reports and live updates from the 12th Internet Governance Forum]
Mr Matthew Shears, Lead Strategist, Global Partners Digital and Ms Daniela Schnidrig, Project Manager, Global Partners Digital, introduced the session, which was aimed to take stock of the Global Conference on CyberSpace – GCCS 2017 (which took place in November in New Delhi, India), and to identify challenges and best practices, and discuss the potential future of the conference.
Ms Chinmayi Arun, Assistant professor, Centre for Communication Governance at National Law University Delhi, talked about the run-up to the conference. While stakeholders were invited to be part of the process, for example through hosting pre-events and registering for the conference, it seems there was a stage when the GCCS 2017 stopped to be inclusive. But it is not yet clear what the reasons were.
Ms Lea Kaspar, Executive director, Global Partners Digital, talked about the level of inclusion of different stakeholder groups into the GCCS process. She mentioned that India, as host, made efforts to bring governments and other stakeholders from the global South. However, there were challenges in terms of both the level of inclusion and the meaningful participation in the process. Pre-registration for the conference was open for everyone, but the criteria and process for deciding who receives invitations were not clear and transparent. When it comes to the outcome document, the draft declaration circulated prior to the conference was only shared with some governments, and was not open for public consultations. In the end, due to lack of consensus among governments, only a Chair statement was issued.
Ms Marilia Maciel, Digital policy senior researcher, DiploFoundation, spoke about the Chair statement and how it tackled the issue of human rights. In her views, GCCS 2017 saw a back seat: human rights were a prominent issue in the declaration of the previous conference, but it was almost absent in the 2017 Chair statement. In terms of multistakeholder participation, there was a whole section in the 2015 document dedicated to it. In the 2017 Chair statement, the word only appeared in the end, in a note that the GCCS process had a multistakeholder nature. A positive part of the 2017 Chair statement was the digital knowledge sharing platform proposed. However, it is not very clear how the platform is different from the Global Forum of Cyber Expertise.
Mr Olaf Kolkman, Chief Internet Technology Officer, Internet Society, noted that GCCS 2017 started by all stakeholders being invited and ended up with a non-inclusive outcome document. The conference most likely did not make a difference, especially when it comes to the cybersecurity dimension. There were hopes for discussions to focus on the issue of cyber norms. Even if there were no specific outcomes, it would have been good to at least draw a common sense on where we are and what might happen next.
Mr Sunil Abraham, Executive director, Center for Internet and Society talked about civil society experiences at GCCS. He said that civil society needs to be prepared and deliver messages to the GCCS, irrespective of whether the process is open or closed. In his view, it was disappointing that the Indian government did not see the conference as an opportunity to show its cybersecurity agenda, but instead focused on its e-governance strategy.
Ms Kaja Ciglic, Senior cybersecurity specialist, Microsoft, noted that one challenge related to the GCCS is that there is a new government taking over every two years, and there is not much continuity in handing over efforts. The main learning from GCCS 2017 is for governments to try to find the new host as soon as possible, and for the other stakeholders to provide input in the planning process. One concern is that the GCSS might become just another conference talking about everything Internet. GCCS needs to be more focused, and its sessions should be more inclusive.
Ms Deborah Brown, Global policy advocacy lead, Association for Progressive Communications, spoke about the need to have more clarity around the GCCS process. Not all processes need to be as open as the IGF, but defined rules of engagement are needed. Flexibility is a good thing, but when there are no clear procedures, powerful actors might capture the process. There will be better outcomes and more trust in the process, if it is clear what is the role of each stakeholder group.
Shears opined that some kind of intersessional work could be useful also, to keep the momentum going between two GCCS. There is also a need for more linkages between the previous and new host, as well as for a more forward-looking agenda.
Ms Lillian Nalwoga, Policy officer, Collaboration on International ICT Policy in East and Southern Africa (CIPESA), noted that, when it comes to capacity development efforts in the field of cybersecurity, it is important to focus these efforts not only on civil society, but also on helping other stakeholders understand other voices and why they are important.
During the wrapping-up part of the session, it was suggested that stakeholders need to organise themselves better ahead of the conference, and understand the requirements and expectations. Cybersecurity is an issue affecting everyone, and everyone's view needs to be captured. There is a need to emphasise the multistakeholder approach in finding cybersecurity solutions.
By Sorina Teleanu
Related topics
Related event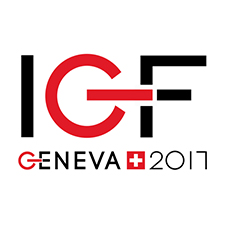 Related processes