Universal design and creating an accessible digital future
19 Dec 2017 15:00h - 16:30h
Event report
[Read more session reports and live updates from the 12th Internet Governance Forum]
This session focused on ensuring accessibility in a digital world.
The first speaker, Ms Gunela Astbrink, Australian IGF ambassador, Director of Internet Society (ISOC) Australia outlined the concept of universal design, which featured as the prism through which questions of accessibility and ICT were addressed throughout the session. She described universal design (related terms are inclusive design and design for all) through seven key elements: equitable use, flexibility in use, simple and intuitive use, perceptible information, tolerance of error, and low physical effort. She highlighted how these principles apply to the physical as well as digital world.
Mr Muhammad Shabbir, ISOC: Islamabad Pakistan Chapter, spoke about how and in what ways people with disabilities in Pakistan can take advantage of information and communication technologies (ICTs). He highlighted challenges and opportunities. He sees four challenges persisting: awareness problems, availability of the technology, affordability, and willingness of software developers to provide appropriate updates. He stressed that questions of accessibility are not only relevant for people with disabilities or particular to developing countries. Rather, it is an issue that should concern us all at one point or another.
Mr Shadi Abou-Zahra, Accessibility Strategy and Technology Specialist, World Wide Web Consortium (W3C) spoke about web guidelines for people with disabilities. He reminded the audience that access to the Internet is essential; this means having equal access to education, employment, research, payment services and many more aspects of daily life. He argued that most web-services have a very diverse audience and user base, and putting their requirements first should be the ultimate measure of success. He highlighted four elements of web accessibility guidelines: web content accessibility guidelines (related to, for example, the availability of captioning and transcripts for videos), user-agent accessibility guidelines (focused on the software acting on behalf of the users such as web-browsers, media players, and apps), authoring tool accessibility guidelines (related to the tools uses to create web-content), and content guidelines (related to social media use and creating content on these platforms).
Ms Francesca Cesa Bianchi Vice President, Institutional Relations at the Global Initiative for Inclusive Information and Communication Technologies (G3ict), spoke about a tool, the G3idt Digital Accessibility Rights Evaluation (DARE) Index, she and her organization are developing which aims to "benchmark progress and identify opportunities" in relation to digital accessibility. The benchmarking should allow countries to chart and compare their progress across three broad areas of assessment: country commitments, country capacity to implement, and country outcomes. Based on the preliminary findings from the index, she made three recommendations: involvement of persons with disabilities in policy-making is needed; ICT accessibility needs to be promoted in public procurement processes; and training and certification of professionals in ICT accessibility is essential.
Mr Masahito Kawamori International Telecommunications Union (ITU) Telecommunication Standardization Sector (ITU-T) Q26/16 Rapporteur, Keio University, was meant to join as a remote speaker. But due to technical difficulties, the moderator Ms Andrea Saks, ICT Accessibility Consultant for Persons with Disabilities, gave the presentation on his behalf. Saks pointed out that standard setting and interoperability are crucial to promote the lowering of the costs of operations and purchase due to increased competition. This is especially important for developing countries. She highlighted three ITU recommendations: ITU-T Rec F.791, which defines words describing accessibility, disability, and technical terms to be used for improving the writing in relation to standardisation; ITU-T H.702, which defines three profiles for accessibility features in Internet Protocol Television (IPTV) systems; and ITU-T F.921, which relates to audio-based network navigation system for persons with vision impairment.
Throughout participants in this session emphasised that improving accessibility benefits everyone and that there is room for improvement in both developing and developed countries.
By Katharina E Höne
Related topics
Related event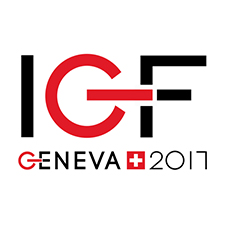 Related processes