Trust and trade across borders: Shaping future international e-commerce from developing countries
20 Dec 2017 10:15h - 11:45h
Event report
[Read more session reports and live updates from the 12th Internet Governance Forum]
The session addressed how barriers to the adoption of e-commerce and weak trust are an obstacle to digital trade in developed and developing countries.
Mr James Hower, Senior Adviser at the International Trade Centre in Switzerland, started by affirming that building trust is one of the most relevant challenges in e-commerce. A report from UNCTAD, including developing and developed countries, shows that 49% of consumers do not trust shopping online. Trust impacts the ability to trade through e-commerce channels. Digital trade encompasses trust from the beginning of the process until the delivery of the product or service: visibility online, payment solutions, security of the data provided by the customers, transportation (delivery), and return of the product constitute a journey of trust from the consumers and sellers. E-commerce also involves formalisation of business, which can be tricky for developing countries. It is not possible to sell online if you do not have your business registered or if you cannot be a part of a certified authority. The ITC can reduce trade barriers and build trust, and there are many initiatives at the present time. For instance, Estonia has launched its e-residence, in which every person has the rights to have an e-id with a pin code. It opens up lots of possibilities for digital trade.
Mr Adam Schlosser, Project Lead of the Digital Trade and Data Flows project of the World Economic Forum, stressed that new technologies such as block chain have had an extended impact on driving trade. Block chain is being used in trade finance. When goods arrive at the port, the trade finance can automatically be updated and work smoothly. When artificial intelligence is added to that process fraud becomes less likely. In addition, it is possible to create a fast lane to developing economies, avoiding a situation where goods have to wait days or weeks to clear a customs process. In terms of trust, one of the barriers is a lack of financial and transaction data. In Indonesia, only 30-60% of the population has a bank account and only 23% has access to e-payments. Small and medium-sized enterprises (SMEs) can have problems getting financing because they lack credit history. For that, it is important to increase banking and e-payments. Regulators should act on that.
Ms Maria Umoren, Alumnus of Judge School of Management in Cambridge in the UK, pointed out that e-commerce is expected to hit $1.8 trillion by the end of 2017. Most of this is happening in developed countries. Global e-commerce is expected to increase by four times and the rate of retail sales may jump to $2.2 trillion. In Africa, however, e-commerce is still very low. In 2014, it only represented 2.2% of commerce. Africa still has limitations in developing e-commerce, such as the high cost to access the Internet, lack of government support, untrusted payment systems online, lack of banking, a poor educational system to deal with online issues, and trust. There are problems with payment fraud, considering consumers have to provide information such as their address and credit card number. Accounts have been hacked. In addition, there is a lack of transparency about returning goods. Consumers, at least in Nigeria, are not so well protected by the law. In addition, Nigeria lacks technology to trade online, such as the SSL certificate, which is the basic certificate for online business. The technology and compliance for those certificates are too expensive and not affordable for Nigeria. All this negatively impacts e-commerce in the region and the country.
Mrs Korotoum Diabate, Secrétaire General at la Poste de Côte d'Ivoire, emphasised the role of postal services in developing e-commerce in the Ivory Coast. The postal service is part of a global network with the capability to offer reliable transport and deliver goods. In Africa, customers prefer to pay for goods when they are delivered, and she suggested that it would be highly beneficial for e-commerce to set up a payment system at the point of delivery.
Ms Hanne Melin Olbe, Director of Global Public Policy for eBay, concluded by asserting that distance matters six times less for international transactions over an online commerce platform compared to traditional trade. Based on the transaction data from eBay, she confirmed that SMEs have benefits from selling their products on global platforms and they can use e-commerce to sell internationally.
By Ana Maria Corrêa
Related topics
Related event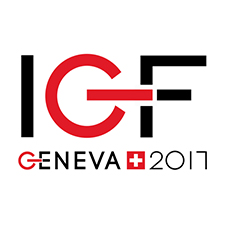 Related processes