Towards a global citizens debate on the digital future: Involving day-to-day citizens from all over the Planet
17 Dec 2017 12:00h - 13:00h
Event report
[Read more session reports and live updates from the 12th Internet Governance Forum]
This session was guided by Mr Yves Mathieu, Co-director Missions Publiques, Mr Antoine Vergne, International Project Manager Missions Publiques, and Ms Carmen Bouley de Santiago, Project Officer Missions Publiques. The organisers started by highlighting their conviction that there needs to be a permanent dialogue about issues related to Internet governance (IG). Citizens should be involved always, not only at election times.
The organisers identified a lack of procedures that could connect experts with non-experts. Citizens have a very valuable perspective to add, based on their life experiences and their life circumstances, that is easily overlooked by IG practitioners and often not recognised in IG processes. In other words, the organisers stressed that it is important to have the input of 'ordinary people' in IG debates. They also emphasised that the aim of fostering global citizen debates is to connect the disconnected and to bring together those who are already Internet literate with those who are still developing these skills.
Mathieu and Vergne argued that a global citizens' debate is best described as 'bringing the voice of ordinary citizens of the world into the discussion and negotiation of global challenges' with the aim of 'supporting the strategy of stakeholders with the views of non-experts who have gone through a process of deliberation'.
The session took the form of small group discussions. Questions posed by the organisers guided the discussions and each group reported their findings back to the plenary.
A first round of discussion addressed the relevance of a global citizens debate. Participants were asked to think about the opportunities and obstacles of such a debate and to reflect on its possible influence on other discussions about the future of the Internet. Summarising the discussion in their respective groups, the following points were highlighted:
Mr Francisco Rocha, Copyfighters, IST University, stressed that that there is a general lack of awareness about the risk associated with online tools.
Similarly, Mr Luiz Fernando Martins Castro, Board member, Internet Steering Committee, Brazil, pointed out that seemingly free online services are not free and that there needs to be greater awareness about the hidden conditions and the terms of service.
Ms Avri Doria, Director of ICANN, pointed out that such a debate represents an opportunity to understand the concerns of people and, by responding appropriately, increase trust and feelings of security. It should lead to a greater number of people having the opportunity to affect policies.
Ms Raquel Gatto Regional Policy Advisor, Internet Society highlighted that global citizens' debates are important for ensuring diversity, and the legitimacy of the whole process. It is important to recognise that sovereignty rests with citizens.
Ms Pascale Garreau, SavoirDevenir, described citizens' dialogues as opportunities to mobilise people in countries in which issues related to the Internet are not discussed. They should lead to more bottom-up decision-making. On the part of citizens, they could lead to an increased appreciation of the urgency of the subject and an understanding of the importance of the subject in the first place.
Ms Nicola Brown, InternetNZ, New Zealand, argued that such dialogues are an ideal opportunity to represent those not yet represented. She also stressed that governments need to treat citizens as stakeholders and not just as receivers of decisions.
Ms Pauline Durgé, Programme Officer, Canadian Commission for UNESCO highlighted that this process can help us understand different needs and different ways of engaging with the Internet. This should impact legislation and public policy making.
Looking at systemic effects, Mr Phileas Lebada, Copyfighters, Young Pirates of Europe) argued that such a debate could lead to a decentralisation of the Internet, which would be an important positive development.
Participants were then asked to reflect on some of the key topics that such a debate should address. Issues which were highlighted during the discussion include net neutrality, cybersecurity, privacy, data protection, artificial intelligence, entrepreneurship and the digital economy, how to address the digital divide, the Internet and democracy, human rights, the impact of culture on the Internet.
In addition, a number of questions that can be asked as part of global citizens' debates were mentioned during the discussion These include:
Did the Internet change your life for the better?
What does meaningful access mean in detail?
How could you be more engaged? Should you be more engaged?
What are the skills you need to participate online meaningfully?
Is privacy important?
How much are you willing to share online?
How can we find a good balance between openness and security?
Mr Vint Cerf, American Internet pioneer and recognised as one of 'the fathers of the Internet', who was asked to provide a round-up for the debate, stressed that it is important to have global citizens' debates and that such dialogues should be seen as a two-way opportunities. On the one hand, it can serve to create more awareness among the general public about the benefits and hazards associated with the Internet. On the other hand, governments and the private sector have the opportunity to learn about needs through citizen dialogues. This is a great opportunity to uncover what drives behaviour online and what can help create beneficial behaviours. He argued that there is 'no such thing as an Internet drivers license', which means we need to find other ways to ensure that everyone understands the rules and is able to use the Internet safely. We need such dialogues to create better opportunities for everyone to participate in IG discussions and to use the Internet.
By Katharina E Höne
Related topics
Related event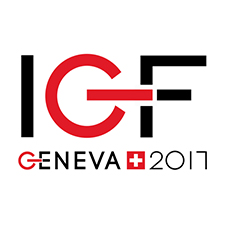 Related processes