Small island developing states roundtable: Are we running out of resources and bandwidth?
18 Dec 2017 10:45h - 12:15h
Event report
[Read more session reports and live updates from the 12th Internet Governance Forum]
Mr Tracy Hackshaw, workshop moderator, stated that small island states are fighting climate change, however there are also continuous opportunities in the global SIDS agenda to promote partnership, leadership, and capacity building, to build resilience in small island economies.
He further added that, 'Whilst the small island states face the brunt of these vulnerabilities associated with natural disasters, remoteness and isolation, problems are also posed for Internet connectivity, access and limited internet bandwidth, lack of network resources, and lack of human capacity in small island states.'
Connecting the unconnected has become more and more important in recent years. There are many people who are still not able to access the internet, especially people with disabilities, ethnic and indigenous minorities, and people living in rural and remote parts of Africa, the Caribbean, Pacific, and other parts of the world. Access and affordability still remain high on the agenda of many national and regional partners.
The workshop was attended by experts from the Caribbean and Pacific islands as well as other multistakeholder groups from other regions. Hackshaw posed a critical question on whether small Island states can cope in the era of the digital revolution, and how does this address the pressing issue of 'shaping our future digital governance'?
Mr Bevil Wooding, Caribbean Outreach Manager, Packet Clearing House, highlighted the changes which have taken place in the architecture of the Caribbean Internet, and the continued raising of awareness in the development of Internet Exchange Points (IXPs).
Ms Jane Coffin, Internet Society (ISOC), echoed similar sentiments related to internet exchange points and the need to have strong technical communities of people to run these internet exchange points, and to reduce costs. Public-private partnerships also need to be strengthened in the small island developing states.
Clearly we are in the period of profound change and there's already a rapid rise of digital communication and digital technology, Coffin reported, highlighting a research study on 'Sustainable connectivity in Small Island States' with reference to connectivity issues for such states. She drew attention to case studies of SIDS in Africa, the Caribbean and Pacific regions, and also key successful good practices. 'In Vanuatu, the introduction of mobile competition in 2008, the launch of high-speed wireless Internet access in 2011, and connection by submarine cable in 2014 have been complemented by relevant laws and policies covering telecom regulation, e-commerce, cyber security, consumer protection, and universal access'.
Ms Anju Mangal, Pacific Community (SPC), addressed the need to work strategically in partnership with national and regional counterparts to meet some of the challenges mentioned earlier in the meeting. She highlighted that whilst these challenges are ongoing, there have been some key initiatives that address these critical issues. Fiji, for example, has launched the Ocean Pathway partnership to encourage climate negotiations, and also to address climate change and oceans. This was a significant achievement during the COP23 climate summit in Bonn. The German Federal government also contributed around 110 million euro (US $125 million) to launch the Partnership for Climate and Disaster Risk Finance and Insurance Solutions to bring affordable insurance and other financial protection to millions of vulnerable people around the world. This could be used as stepping stone to highlight the use of ICT or Internet Development to progress these initiatives. Many countries in the Pacific are also working on improving broadband access and there have been efforts by mobile operators to launch pre-5G trials.
Universal Access Policy was highlighted during discussions and how efforts have been made in small island states, particularly Vanuatu. A remote island in Vauatu Matevulu was chosen for a community-based Computer Laboratory and Internet Community Centre (CLICC), and for tablets for schools. The Vanuatu government is continuing to work on these initiatives to connect all 514 schools (from early childhood to tertiary) throughout the country.
A participant from the floor addressed the case of Indonesia. There has been a significant growth of telecommunication industries with the growth of the Internet. With the increase of users now accessing the Internet in Indonesia, the country is one of the biggest online markets worldwide. This has been the result of continuous negotiation to remove monopolies.
Ms Maureen Hilyard, Cook Islands Internet Society, made a critical remark about the Internet in the Cook Islands being a luxury item. She added, 'There's a gap between the people who actually use the Internet, not for work, but actually in their homes as part of their daily lives.' This has been a critical turning point for the Cook Islands given that the tourism industry is quite successful. Hilyard added that next year the Cook Islands will graduate from the status of a developing country, to a developed country. This in itself is a big achievement for the Cook Islands, however it can also pose concerns for people.
As a way forward, Ms Salanieta Tamanikaiwaimaro highlighted the new innovative SIDS alliance initiative to continue advocacy on these key issues, but also to look at partnership and dialogue with key partners in the region, to progress the work of Internet connectivity, affordability, etc.
In her closing remarks, Ms Tamanikaiwaimaro reiterated the need to lobby for members from the SIDS to participate in the IGF MAG. She said, 'Our future is exciting and we won't let anyone tell us who we are. We know who we are. We are not limited by the size of our island or territories.'
By Anju Mangal
Related event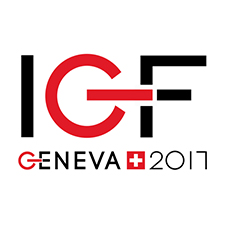 Related processes