Shaping a greener digital environment for all
18 Dec 2017 10:45h - 12:15h
Event report
[Read more session reports and live updates from the 12th Internet Governance Forum]
This round-table session was moderated by Ms Emily Taylor, Director of Oxford Information Labs, and Mr Giovanni Seppia, Director of External Relations for EURid. The session focused on the environmental impact of Internet technologies, and what steps need to be taken by all stakeholders to shape a greener digital future for all.
The session opened with introductions of the panel. Mr Pierce O'Donoghue, Acting Director of DG Connect with the European Commission (EC), delivered the first remark. He addressed how the EC has a mandate that prioritises sustainable development and the environment, which includes the need for sustainable information and communications technology (ICT) policy. He addressed various policies that the EC has developed and programmes it is currently conducting in order to further this mission, in particular to ensure that ICTs are recyclable and sustainable.
Dr Sarah Roberts, Assistant Professor at the University of California at Los Angeles (UCLA), then took the floor to address the environmental impact of electronic waste (e-waste) and its impact on the Global South. She also shed light on the various ways that ICTs contribute to greenhouse gas emissions, and offered statistics about how much energy various aspects of the Internet consume (such as Google searches and data centres).
Seppia then described how EURid has reduced its environmental footprint since 2011 through the adoption of the European Union's Eco-Management and Audit Scheme (EMAS). He also described various ways in which EURid is engaging in recycling schemes and systematically cutting its use of paper.
Mr Mohamad Amin Hasbini, Kaspersky Labs and a Director of Smartcities.org, then took the floor to describe how Dubai Smart City is aiming to use Internet of things (IoT) deployments to reduce the environmental impact of technology in the rapidly expanding city of Dubai. He also shared how Masdar City in Dubai is completely carbon free, and presented it as a model for future smart city development. He also addressed the question about the energy use of blockchain technologies.
Ms Carolina Agrera then spoke about various programmess and projects addressing ICT waste and energy use in Latin America and the Caribbean.
Lastly, Sabrina Abualhaiga, a Youth IGF Ambassador, described the risks for future generations of failing to reduce the environmental impact of Internet technologies. She also focused on the role of youth in reducing ICT waste and energy use.
By Michael J. Oghia
Related topics
Related event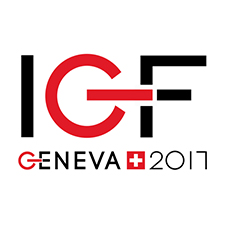 Related processes