Second meeting of all schools of internet governance
17 Dec 2017 10:30h - 12:00h
Event report
[Read more session reports and live updates from the 12th Internet Governance Forum]
The Asia Pacific School of Internet Governance (APSIG) organised the Second Meeting of All Schools of Internet Governance (All SIG meeting). Mr Satish Babu, chaired the session and gave an overview of APSIG and the objectives of the meeting. Schools on Internet governance in Asia Pacific, such as India School Of Internet Governance (inSIG), Afghan School Of Internet Governance (AfSIG); Sri Lanka School of Internet Governance of lkIGF; and upcoming Nepal School of Internet Governance presented a brief overview of their activities and learning.
There was a discussion whether there should be paid participation at SIGs or should they be subsidised. Ms Sandra Hoferichter from the European Summer School on Internet Governance (EuroSSIG) outlined their model of having both paid and subsidised participation, as that brings diversity to the discussion. Ms Olga Cavalli from South School of Internet Governance shared that their school does not charge any participation fees and provides accommodation to the participants; however participants have to pay their airfare. Ms Avri Doria from African School of Internet Governance shared that they have both paid and subsidised participation. Ms Renata Aquino Ribeiro shared that the Brazilian school is subsidised for participants and stressed the importance of taking into consideration the local context and being flexible while deciding the model which a SIG will adopt. Ms Tereza Horejsova from DiploFoundation highlighted the model adopted by Diplo of making the course a part of a project so that fees can be subsidised.
The ideal duration of a SIG and course content were also discussed.
Mr Adam Peake, Internet Corporation for Assigned Names and Numbers (ICANN) spoke on the need for commonality of the curriculums among SIGs especially standardisation and quality of the curriculum. He also questioned whether curriculums can be changed, the business models of the SIG and the coordination process.
Hoferichter shared that the teaching at SIGs should be at an academic level. Horejsova spoke about Diplo's initiative to map the gaps in IG courses.
There were concerns raised by Mr Maheeswara Kirindigoda (LKIGF) and Mr Said Zazai (AfSIG) on the limited availability of course material in local languages.
The importance of SIGs aligning and integrating with the Internet Governance Forum (IGF) was stressed by Aquino. Mr Glenn McKnight of North America SIG, suggested learning from the best practices of other SIGs and aligning with ICANN Fellows and NextGen. Hoferichter, however, cautioned that IG is a much broader subject and should not be limited to just ICANN.
There was also discussion on how to go beyond the school and the current governance and structures discussed in the organisation structure of the SIGs; whether the curriculum used is flexible; whether there are practicum studies for students; etc.
Zazai from AfSIG shared that they use a theme based course each year, while Babu shared that inSIG uses a mix of class room and practicum. Mr Baher Esmat from MEAC SIG mentioned that they have a programme committee, which decides on the programme based on inputs from the community.
Funding and sustainability remain concerns for almost all SIGs, especially the national SIGS and APSIG. EuroSIG and others also depend to some extent on funding.
By Amrita Choudhury
Related topics
Related event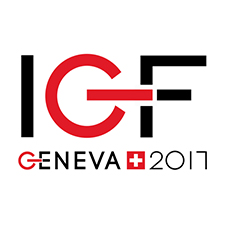 Related processes