The role of internet governance content in shaping our digital futures
19 Dec 2017 16:45h - 18:15h
Event report
[Read more session reports and live updates from the 12th Internet Governance Forum]
The panel, a joint venture between the Government of France, ICANNWiki, and the SSIG, tackled how language and non-verbal messages are connected to having a broad and diverse participation in IG.
Ms Olga Cavalli, Academic Director of the South School of Internet Governance (SSIG), explained the complexity of the evolving Internet ecosystem through time, and policy concerns for the future of inclusive and diverse IG, as access to knowledge is important in all languages. Cavalli underlined the changes in IG, particularly ICANN, in providing real time translation. In addition, she argued for trying to reach a broader audience by writing in plain English, without local expressions, but also translating this as much as possible.
Ms Dalila Rahmouni, French Representative in GAC, focused on strong, independent structures made to promote concrete action. One such example was the establishment of an Office of Diversity to maintain the long-term policy of diversity and translation, in a coherent, continuous and voluntary basis.
Mr Emmanuel Adjovi, GAC Representative of Francophonie, presented the role of the Francophonie as a promoter of diversity, and from this perspective, IG could stand for improved content. Adjovi presented certain concrete actions: developing diversity indicators, national strategy, and a body of authority. He also commented that IG is not yet multistakeholder and that it is important to both highlight capacity building and set up national strategies to empower people in IG.
Mr Charly Berthet, Chief Officer, Legal and Institutional Affairs, French Digital Council, argued that with continuous changes of the Internet, we need to be mindful of the way in which non-native English speakers are part of the IG conversation, especially in ICANN leadership. Berthet, on the basis that the future path of the network is critical in many aspects, proposed a three-pronged approach to reaching the public: by engaging in meaningful participation, creating a framework to allow organisations find people affected by IG, and thinking of channels of communication.
Ms Caterine Garcia, Visiting Professor at SSIG, explained one of her tricks in connecting theory with reality for her many foreign students to whom she teaches law. The first step is using cases and case law from that student's country, as it truly connects them to the concepts. Garcia sees professors as capacity builders, even if it doesn't always come naturally. For instance, law has a lot of Latin terminology, so she makes a point of asking students about how they know the issue in their own language. Garcia also talked about a recent successful IG hub created during one of her courses, with the help of ICANNWiki and with participation from NLIGF.
Mr Claudio Lucena, Professor at Paraiba State University, Brazil, tackled issues at the Latin American level, by trying to identify common problems, and determining which to transpose. He also shared his experience of the reluctance of some young people to take up paid positions in mostly English speaking countries as opposed to Spanish or Portuguese speaking ones. Lucena made a point of saying that while translation of sessions in real time is beneficial, intercessional work still happens mostly in English, and a lack of knowledge of the language is a bar to participation. On a positive note, he shared news of the creation of a project for a Portuguese language IGF, connecting Portugal and Brazil.
Ms Jennifer Chung, Director of Corporate Knowledge, dotAsia, talked about dotAsia's youth programme initiatives , and what this means for the next billion people to come online, who will not have English as their first language. She argued for simple local language, tailored to the target audience. Furthermore, Chung talked about the way in which stakeholders contribute to conversations differently, and the work needed to refine these contributions and do better.
Mr Dustin Philips, Co-Executive Director, ICANNWiki, approached the conversation from the perspective of a sense of community, especially as it is hard to enter a community driven by English speakers using slang terms. He promoted ICANNWiki as a resource that is accessible but also builds community, by doing translations through organisational communities. It's important and more valuable, Philips argued, that the initiative is driven by local stakeholders, but is made easy to find by their organisation. He explained that ICANNWiki does little curation, unless someone is clearly in violation of the terms, and communities have large autonomy as long as they follow the primary guidelines.
Comments from the audience emphasised the issues of language diversity, youth programmes as a means to diversity, and nonverbal and non-written languages.
By David Morar
Related topics
Related event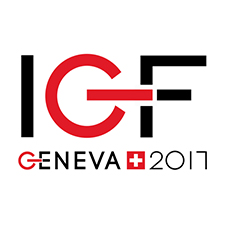 Related processes