Reflections from the Forum on Internet Freedom in Africa
17 Dec 2017 13:30h - 15:00h
Event report
[Read more session reports and live updates from the 12th Internet Governance Forum]
This session introduced the agenda and the outcomes of the Forum on Internet Freedom in Africa (FIFAfrica) and the main findings of the State of the Internet Freedom in Africa 2017 report in an effort to promote Internet freedom.
Ms Juliet Nanfuka, Media and Communications Officer of the Collaboration on International ICT Policy in East and Southern Africa (CIPESA), opened the session and introduced FIFAfrica and CIPESA activity related to an open Internet in Africa, and the critical need for a dialogue within Africa. The main motivations for organising FIFAfrica were the need to promote alliances and collaboration on the continent, to promote digital rights and cybersecurity, and to develop regional and national Internet freedom strategies.
After briefly outlining the rapid growth of the event in terms of size and the issues it has addressed, Nanfuka addressed current efforts in the fight for Internet freedom.
Mr Alp Toker, Founder of Internet shutdown watchdog, Turkey Blocks, commented that similar issues related to Internet access, such as just-in-time blocking, suppress freedom of expression. He emphasised the need for bottom-up momentum and push-back on shutdowns through policy and information.
Dr Wairagala Wakabi, Executive Director of CIPESA, introduced the State of Internet Freedom in Africa 2017 report on intermediaries' role in advancing Internet freedom. The main issues found were lack of governmental regulation on privacy and protection of personal information, and lack of transparency towards citizens from the intermediaries.
Nanfuka agreed that intermediaries must release more information about the level of user data requests they are receiving and that the need to act proactively is acute. In addition, she stressed that a safe space is needed to enable more open commentary and discussion by the public.
On the international level, Nanfuka stated the need to bring an African perspective to the forum, as well as the necessity to carry on discussions within countries in Africa to promote the growing awareness of digital rights.
The key recommendation from the report was the urgency to push for a declaration of principles and freedom of expression in Africa, as well as strong strategies for this effort. Other recommendations included advancement of diversity and the inclusion of marginalised communities, and affordable access to the Internet.
Nanfuka and Wakabi explained the CIPES research strategy, as well as the possibility of expansion to more countries in the future.
By Pavlina Ittelson
Related topics
Related event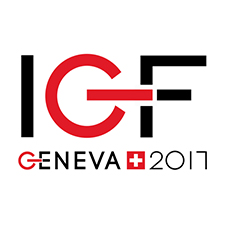 Related processes