Quick and easy: AI solutions for nimble public services
19 Dec 2017 10:45h - 11:45h
Event report
[Read more session reports and live updates from the 12th Internet Governance Forum]
As governments control huge amounts of data, the panel looked at how artificial intelligence (AI) has been and can be used by the government besides the private sector.
Mr Edmunds Belskis, Latvian Deputy State Secretary ICT at the Ministry of Environmental Protection and Regional Development, outlined how e-government can utilise AI for all citizens. Education and readiness of the population, together with structural enablers are essential for ensuring that societies are ready for e-government and AI. Such approaches require solutions which are small, cheap, and as effectively produced as possible. According to the speaker, it is not enough only to have service platforms out there for citizens; the key is to make them as accessible and as minimal as possible. Belskis emphasised that such measures require cooperation across sectors. In terms of the employment discussion around AI, he emphasised the need for retraining but also policies which ensure effective replacement in training. He concluded that in order to create and foster a data-driven society model, a cooperative ecosystem needs to be constructed so that both public and private sectors can use data as effectively as possible. He outlined potential applications for linguistic translations, databases, and hopefully assistance in public producers.
Dr Signe Balina, President of the Latvian Information and Communications Technology Association (LIKTA), outlined how private actors can strengthen cooperation with states. This interaction can help to understand the importance of data. Data is essential for data democracy, enabled citizen engagement, and data-driven innovation, which can help to increase transparency and citizen participation in the governmental processes, while building links between private and public sectors. Balina outlined how such cooperation inside a country can help to launch new cooperative programmes and help to ensure global-scale innovations or productive cooperation initiatives such as the Latvia-based Microsoft research centre. Balina concluded that the democratisation and cooperation inherent in the three aspects of data driven society help to bring innovation from research institutions to private and public sectors and thus put them into practice. As such, innovations between companies and researchers remain the key.
Mr Aigars Jaundalderis pointed out at the start that while framework is important, it should not be the end goal. He then outlined how AI can be used while highlighting that the majority of AI applications and innovations are centred on automation and the hyper personalisation of data it provides. These applications range from identification to transportation. After presenting specific innovations, he concluded that the beneficial application of AI requires addressing issues with prosperity, security and privacy especially in the context of everyday applications.
Dr Andrejs Vasiljevs, Co-founder and Chairman of the Board of Tilde, presented a service which seeks to provide AI-based linguistic translation. Such applications of AI remain essential as they enable communication across various service domains and linguistic barriers. He pointed out that we should not see linguistic diversity not only as a challenge but also as an opportunity. Linguistic diversity enables the wider capture of intelligence across borders and sectors while also provides understanding across linguistic communities. Translation also enables efficient services across multiple sectors and platforms. He presented Tilde, which, despite its small size, has managed to achieve success in the machine translation market by addressing the issues surrounding smaller languages while cooperating with governments and the European Union. He concluded by noting that besides machine translation, virtual assistants can enable wide-ranging services, such as library database searches and foster interactive and accessible public services and to reach more citizens. Such activities however require effective cooperation between public and private sectors.
The open discussion ranged from privacy concerns to how AI can be used for both punitive and supportive actions.
Reported by Arto Väisänen
Related topics
Related event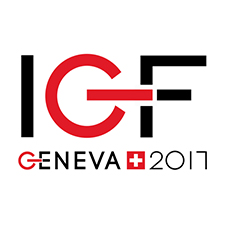 Related processes