Portal of the municipal government
21 Dec 2017 09:00h - 10:00h
Event report
[Read more session reports and live updates from the 12th Internet Governance Forum]
The moderator introduced the speaker and the topic of this short session: the recent development, by the government of Cuba, of the Portal of the Municipal Government. This e-government portal is part of the attempt by the Cuban government to comply with its international agreements. It aims to be in tune with global trends, while adapting to local conditions of technological infrastructure.
Ms Jessica Pedraza Azúa (Principal Specialist of the Informatics Group, Ministry of Science, Technology and Environment, Republic of Cuba) started the presentation by outlining the structure of the Cuban municipal government. The portal is a part of the Cuban government's initiative to harmonise the various levels of government in Cuba, while complying with and implementing the international development agenda. As such, the deployment of ICT is done in cooperation with UN agencies and follows international standards. She pointed out that the portal was designed especially for cultural purposes.
According to Pedraza Azúa, the portal seeks to promote cooperation not only between municipal and national governments but also between government and citizens. Citizens are able to make recommendations and participate at the municipal level, while the portal also provides news and information about events and other practical updates for citizens on projects, actions related to care of the environment, access to services, and more.
To conclude, Pedraza Azúa explained how the portal is part of a wider alliance, which includes local universities, to further develop the ICT sector and capabilities for engagement. She concluded that these attempts are part of the overall goal of achieving more sustainable development in the country across public sectors.
By Arto Väisänen
Related topics
Related event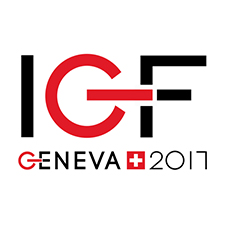 Related processes