Out of my hands?
19 Dec 2017 11:45h - 13:15h
Event report
[Read more session reports and live updates from the 12th Internet Governance Forum]
Ms Catherine Garcia van Hoogstraten, researcher and lecturer at The Hague University of Applied Sciences, went over the first session from IGF 2016, presenting this year's as a follow up and update building on it. The term 'sextortion' was defined, the criminal features of the term were underlined, especially towards children and women. The main aim of the session was stated as exploring key emerging technology and exponential user centered action being deployed by multistakeholders to counteract sextortion and identifying challenges and opportunities. An introductory video , prepared by Europol, which outlined how individuals become victims to sextortionists, was played to participants.
Mr Gregory Mounier, Head of Outreach and Support at the European Union Agency for Law Enforcement Cooperation (EUROPOL), explained the work they do with victims, reviewing cases and datasets from the US METNEC, which resulted in the awareness video. Two types of cases seen were stated as using the original content to lure thevictims to provide more sexually explicit content. Using the material for financial gain was identified as a new and rising type of sextortion. While the first type focused more on children and women, organised crime rings looking to make profits target males more. The shame around the crime felt by the victims lowers the reporting rates.
The first question posed to discussants and participants was, 'Can AI, blockchain or encryption based technology enable an effective response to sextortion?' Ms Karuna Nain, Facebook's Global Safety Programs Manager took the floor, explaining how Facebook approaches safety. It has clear policies on what people can or cannot share on the platform, and has tools to ensure that users, especially minors, have control over their content. For example an adult cannot message a minor unless they are friends on the platform. She stated that non-consensual sharing of sexually intimate images was being combatted through flagging reported images so they cannot be uploaded again by different accounts. The third pillar was identified as offering help and support by encouraging victims to reach out in case of being blackmailed by strangers about intimate images. She made calls to experts to collaborate since Facebook does not specialise in the problem.
Ms Semanur Karaman, Coordinator Political Participation, Gender and Tech at Tactical Tech Collective, talked of her experiences working with politically active women who suffer violence online and the deep distrust they have for online platforms. The need for an intersectional approach was underlined. Mr Walid Al Saqaf, Vice Chair at ISOC Blockchain Special Interest Group, briefly explained how the blockchain technology works underlining how secure and tracking enabling the technology is. He said that the customisable potential of blockchain was promising. Mr Claudio Lucena, Visiting Researcher at Georgetown University, mentioned how the idea of automated recognition of content is important, and how fast and easy the processes of deploying this software are.
Ms Arda Gerkens, Director of Online Child Abuse Bureau, Dutch Senator, started by mentioning some of the solutions to gaining control of personal content. She touched upon the cultural aspect of things, for example in the Netherlands girls and women from Islamic cultural backgrounds usually don't share over or trust online platforms. She called for a collaborative approach to solving the issue.
Other questions explored with participants included 'Will machine learning tools require that one have a clear definition as to what this sextortion content is?', 'Can users participate in the use of automated tools content moderation?', 'Do we need to embed an accountability by design approach?', 'Policies on new technologies may need to encompass provisions on infrastructure, trust, security and skills?'
The lack of trust and the need to create it for online platforms, the importance of context when it comes to automated programs, the seeking the balance of protecting individual's rights' while automatically removing content were addressed by the audience.
Ms Renata Aquino, Researcher in Education, Communication and Technology, joined the conversation by stating that it was not possible to tackle the issue only with the work of coders and engineers. She stated that the real problem was not created online but technology online amplified offline behaviour. Saqaf made an intervention to the question of how to develop new technologies stating the need to add usability and accountability to the formula, as certain technologies are not user friendly and it is not realistic to expect users to use these solutions to protect themselves.
Mounier stated that individuals should avoid having images online which can be used against them while a participant pointed out how telling people not to engage in certain behaviour usually results in the opposite behaviour. Gerkens highlighted the need to avoid victim blaming as sextortion victims do not always send or upload their content themselves; images are also made public or used for extortion through hacks and leaks. Lucena stated the intergenerational aspect of the problem as technology and the culture around it changed, the need to adopt the approach and solutions was agreed on by onsite participants. Aquino mentioned content farms, the need to continue the discussion through intersessional activities, and the lack of women in the solution development aspect.
by Su Sonia Herring
Related topics
Related event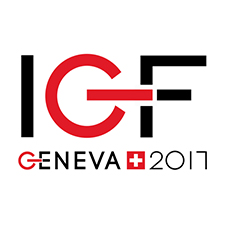 Related processes