Navigating gender and youth challenges: Telling stories about women, technology, and creation
20 Dec 2017 11:45h - 13:15h
Event report
[Read more session reports and live updates from the 12th Internet Governance Forum]
The session, moderated by Ms Bruna Santos, Youth Observatory, consisted of a narrative-based approach to promote a discussion between generations of female internet users. Some questions raised were 'How women access the Internet?' or 'What is the content that women create on the Internet?' in order to provide meaningful insights on the way we see/perceive the relationship between women and tech.
Ms Barbara Wanner, Vice President for ICT Policy, US Council for International Business (USCIB), said that the bridge of the gender divide needs a holistic approach with the engagement of the different stakeholders: private sector, government and civil society. She talked about a project for women between 18 and 20 years in which women have to think creatively to develop an application that address society needs. For her, this is an inspiring example how to understand computer science and which can solve social problems. In the end of her participation, Wanner shared her professional experience, stressing the importance to reinvent yourself and good communication skills.
Ms Jennifer Chung, DotAsia, said that girls are not encouraged to enroll in science, technology and mathematics (STEM) careers in the Asia-Pacific because the gender stereotypes and norms are a big barrier. Despite this, Chung believes in the empowerment that education can offer to women. She talked about the importance of having women role models like Kathy Brown (CEO of the Internet Society) and Alissa Cooper (chair of the Internet Engineering Task Force). In her speech, Chung said that the big dropout rate of women in the middle of a STEM career is caused as consequence of few women in leadership roles.
Ms Jackie Treiber, ICANNWiki, began her participation by enforcing the importance of representation of women. Treiber said that one of the main challenges is to attract more women editors for Wiki projects. She said that women are not creating content in these platforms and reinforced the importance of doing that. Treiber discussed ICANNWiki and invited everyone to edit it, adding content about women that can be considered 'mothers of the Internet' in their regions or country .
Ms Louise Marie Hurel, Instituto Igarapé, talking about her reflections on the work of BPF on gender. According to Hurel, mapping different initiatives that include women and young women around the world, shows that that young women in Latin America face some different challenges when it comes to the Internet. As a result a Latin America Women's Declaration was launched. She said that to have women role models in the cybersecurity area was of great importance to her.
Ms Heshadharani Poornima, Respect Girls on the Internet project, began her participation saying that it is important to create a safe place for women online. She said that Asian women are not encouraged to express their opinion in the real world and it is more complicated on online platforms. Poornima explained how the Respect Girls on Internet project in Sri Lank worked with partners to make digital content on Internet safety available in local languages to ensure accessibility for all. She said she is also working on the support of victims of cyber harassment, and developed a network of youth committed to preventing future harassment. She ended her participation by stressing the importance of spreading empathy to fight against hate speech on the Internet.
By Nathalia Sautchuk Patrício
Related event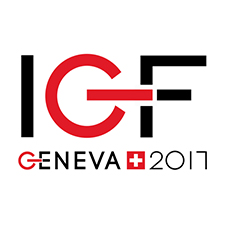 Related processes