The national digital policy playbook: New approaches for collaboration and Impact
21 Dec 2017 09:45h - 10:15h
Event report
[Read more session reports and live updates from the 12th Internet Governance Forum]
Mr Thomas Schnieder, Swiss Government, introduced the panel and emphasised the importance of national digital strategies in order to understand the needs of different stakeholders and where they are going. He also briefly presented developments in Switzerland since the first Digital Strategy in 1998.
Mr Alex Wong, World Economic Forum (WEF), introduced the work of the WEF and how it supports the multi-stakeholder approach that is the very essence of the creation of the Internet. By working with groups of experts in various fields the WEF has created a playbook aimed at helping governments build their national digital policy strategies.
Mr James Jones, Independent Digital Policy Advisor, focused on challenges that policymakers face when building digital policy strategies, by emphasising that the Internet will evolve and policy needs to follow these changes. Going through the playbook, he pointed to main topics of the book: innovation, Internet governance, growing the economy, protecting digital infrastructure and rights, security, trust, and smart cities. He said that the very title "playbook" reflects the nature of shaping digital policy, where there are different challenges specific to each government while shaping policy, which is metaphorically called "play". Jones explained that in the book there is a separate section dealing with the "policy canvas", with a series of prompts of features needed for inclusion in a digital policy of any kind. This helps policymakers question their vision through different challenges in order to reach a desired goal.
Jones said that creation of the playbook was gathered from 17 countries, each covering one of four aspects of digital policy. In the first chapter of the book dealing with digital governance and access, he presented examples from Brazil, Columbia, Rwanda and other countries, where governments or civil society organisations have taken steps to use technology to rebuild a nation after many years of conflict. Moving to the second chapter about smart society and public services, he presented different digital government initiatives, including from Estonia, Singapore, and the UAE. One of the messages of this analysis is that there is no uniform solution, but rather digital governance has to reflect the size and nature of the state in which e-government services are being implemented.
In the third chapter, on growing the digital economy, Jones presented diverse examples of countries that have experienced progress by stimulating growth both in local high-tech companies, and by encouraging investment from foreign technology companies. Finally, the last chapter of the playbook deals with cybersecurity, with case studies from Australia, Japan and Germany, and how these countries designed their cybersecurity strategies in order to stimulate economic growth. Jones concluded by stating that the playbook is intended as a tool to help people construct their own policies through a series of prompts on questions which need to be considered.
By Adriana Minovic
Related topics
Related event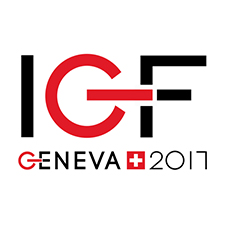 Related processes