A look at world trends in freedom of expression online
21 Dec 2017 10:15h - 11:45h
Event report
[Read more session reports and live updates from the 12th Internet Governance Forum]
The session started with introductions by session Chair Ms Rachel Pollack Ichou, Associate Programme Specialist, Executive Office, Communication and Information Sector, UNESCO. She then proceeded to show a video on the freedom of expression. She gave a background on the freedom of expression and the World Trends Report of 2014, 2015 and 2017. She directed the discussion on the challenges encountered and possible ways forward in protecting the freedom of expression online.
Ms Anna Karefelt, Programme Manager, ICT and Freedom of Expression of Swedish International Development Cooperation Agency, advocated for the multistakeholder approach when it comes to the freedom of expression.
The opening remarks were made by Mr Guilherme Canela Godoi, Advisor for Communication and Information, UNESCO. He presented the findings of the 2017/2018 report of UNESCO's flagship series on World Trends in Freedom of Expression and Media Development touching on the freedom of expression, media independence and journalist safety.
Ms Florence Poznanski, Head of the Brazilian Desk at Internet Without Borders, discussed the trends in restrictions and shutdowns of the media in Latin America. She also touched upon the Keep It On Campaign and its relevance for media freedom. Describing the campaign, she said: 'When we think or talk about rights to communication we're not just talking about people who are making information who are producing news. We're talking about the entire society, people receiving information, people who are citizens who need to communicate and think in order to interact in the society. And we also are talking about economy. About all the services of our country. That is why thinking about Internet shutdown in a global way is so important.'
Mr Cláudio Lucena, Professor at Paraíba State University, Brazil, discussed the most striking trend taking place in the digital sphere that affects media pluralism. He discussed the implications of technologies and the automation of content.
Mr Peter Micek, General Counsel at Access Now USA, discussed the self-regulatory efforts by Internet companies and Internet intermediaries. He noted the emerging challenges to media independence. He also noted the traditional modes and safeguards against disinformation verses those online, and the challenges faced by media intermediaries.
Ms Bishakha Datta, Executive Director, Point of View, India, discussed gender inequality in and through the media. She discussed the challenges faced by women in the media, specifically in India.
Mr Thomas Schneider, Director of International Relations at the Office of Communications (OFCOM) in Switzerland, discussed the protection, prevention and safety of journalists.
The panellists met to discuss how to have political, social and technological forces impact the freedom of expression online. They took into account the challenges faced by the media and potential solutions to these challenges. They also analysed Internet intermediaries as primary platforms for accessing content.
By Natoya Cassius
Related event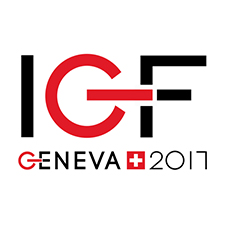 Related processes